Who Are Jaelyn Crooks and Nya Sigin? Racist Video Case Explained
...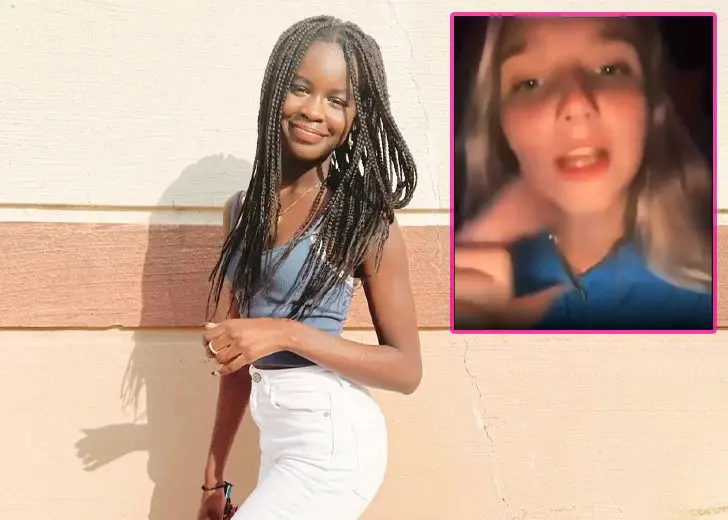 Jaelyn Crooks of Prior Lake High School recently gained notoriety after the video of her using racial slurs at Nya Sigin of the same school went viral. In the minute long clip, Crooks is seen making crude racist statements aimed at Black people.
Though she does not appear on screen, Jayden Kewley, a friend of Crooks, can be heard saying similar things in the background. On top of making hurtful and racially insensitive comments, Crooks also encourages Sigin to commit suicide. 
The video came out a month after two of Crooks' friends were exposed for using racial slurs by Sigin. As a result, they had been made to leave the school. Crooks starts out the video saying "you ******* made them leave."
In a separate Instagram post, Sigin's older sister, Elizabeth, explained what Crooks was saying about how Sigin made the two other girls leave.
She was talking about two of her friends who had just been exposed for using racial slurs about a month prior. The video of the two other girls were also posted on social media by my sister and they were considering transferring schools but in Jaelyn's sick mind, it was my sister's fault that these girls were transferring schools and not the other two girls for making such disgusting video in the first place.
Elizabeth also explained that when Crooks said, "Kill yourself, cut deeper next time," she was referring to Sigin's suicide attempt.
The school launched an investigation to understand the case and issued a statement saying they did not tolerate racism and hate speech.
Who Is Jaelyn Crooks?
Not much is known about Crooks. Talking about her parents, we only know of her mother, Jodie Crooks, who is an alumni of Prior Lakes Senior High School.
People also grew curious about Crooks' ethnicity because of her racist comments. According to The Net Line, she is half indigenous and the Shakopee Mdewakanton Sioux Community in Minnesota released a statement condemning Crook's actions.
As a tribal nation, we are acutely aware of the destructive nature of racist thoughts and acts. Our ancestors have suffered from racist and genocidal governmental policies and acts for over two hundred years. We are still subjected to anti-Indian racism today. We are talking with our youth about our history and the genuine harm racist beliefs and comments cause.
The community also added that several of their members had been incorrectly identified as being Crooks' immediate family members and had received threats.
Nya Sigin Thankful For Support
After the video went viral, hundreds of thousands of people flocked to show their support to Sigin.
Shaun King, who helped spread the video through his Instagram, also shared a link for a GoFundMe to help Sigin and her family heal.
The GoFundMe reached its goal of raising $100,000 within the first 22 hours, with the help of over 3,800 contributors.
Sigin took to Instagram to share a screenshot of the GoFundMe's success and thank everyone who had shown their support.