5 Things You Need To Know About Jade Cargill, Including Her Lowkey Personal Life and Daughter
Jade Cargill has a four-year-old daughter, Bailey Quinn.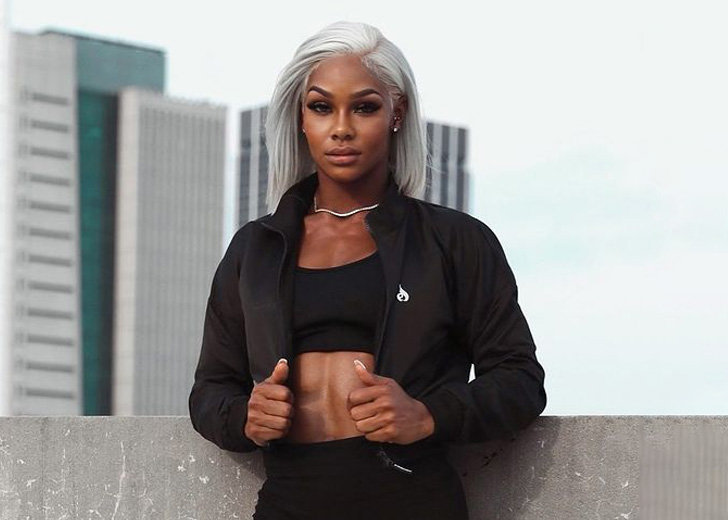 Jade Cargill, age 29, is an emerging professional wrestler and fitness model signed to All Elite Wrestling (AEW).
But since she made her impressive professional wrestling debut in 2020 and has only appeared in a handful of games, there is probably a lot you don't know about her.
So, here are five things to know about Cargill, one of which includes the details about her potential husband and daughter.
1. She Has a Master's Degree in Child Psychology
According to her official website, Cargill holds a certified master's degree in child psychology. The site also reveals that she believes her job is "to motivate, support and guide her clients into that better version of themselves-mentally and physically."
For her college education, Cargill went to Jacksonville University.
Interestingly, a thread on Reddit, posted in April 2021, saw many fans discuss her prolific educational qualification.
The thread also appreciated her for having a strong academic background, which would help her for life after finishing her career in wrestling. In addition, Cargill is also a business owner and trainer who labels herself as a relentless, driven, and focused woman.
2. Shares a Daughter with Brandon Phillips
A quick scroll through her Instagram page shows that the pro-wrestler is a proud mother of a four-year-old daughter, Bailey Quinn.
She gave birth to her only child on April 18, 2017. She reportedly shares her daughter with MLB player and three-time All-Star Brandon Phillips.
3. Dating MLB Star Phillips
Cargill's relationship with Phillips is quite secretive. She has rarely spoken about him or their relationship publicly. The only few occasions she has hinted about her relationship with him have been through her social media.
For instance, she mentioned him in a tweet on June 20 this year while wishing him a happy Father's Day. She was also involved in a playful Twitter fight with him after wishing him good luck for his game earlier this year on May 23.
He replied to her tweet, writing, "Awwww thanks honey," but Cargill had other plans. She quickly added a thread, writing, "Honey?" asking him whom he was referring to.
"...sounds like you want to wrestle!!! Let me know I'll get the @JonesandRose & baby oil ready," he wrote back to her again. To that, she replied, "Don't make me hit you with Jaded. Come wrestle me so I can make some more money."
While the conversation suggests that Cargill and Phillips are a thing, the relationship is yet to be officially confirmed.
4. She is 5 Feet 10 Inches Tall
For a professional fitness personality, height and weight matter a lot. The case is no different for Cargill. She maintains a fit physique with a height of 5 feet 10 inches and weighs 160 lbs.
Interestingly, when she revealed her body measurements through Twitter on January 12, 2021, a fan replied to her, saying they thought she was around 6 feet 2 inches.
5. Signed Multi-Year Deal With AEW
Cargill is currently signed to AEW under a multi-year deal, which was announced in November 2020 after her electric debut on AEW Dynamite.
In the public release following her signing, Tony Khan, the CEO and GM of AEW, said,
We're committed to expanding the AEW women's division by signing great athletes. Jade is an amazing athlete, and she's an exciting addition to our women's roster. I'm confident that fans will enjoy getting to know Jade's strong personality and watching her development as a wrestler.
Happy, excited, and proud, Cargill also shared that she joined AEW because the platform offered her a voice before adding that she was ready to shake up the women's division.