Wrestler Drew McIntyre was once fired from WWE for failing to live up to his potential
The story of the WWE Champion, Drew McIntyre - from being fired to making a remarkably compelling comeback in WWE is an inspiration to all.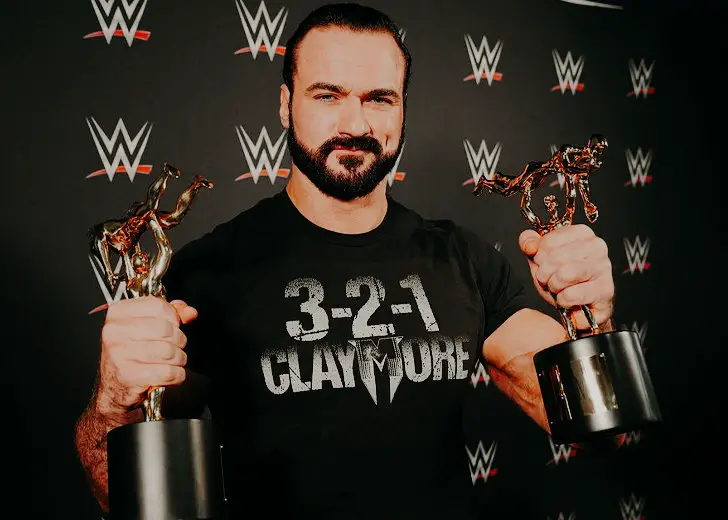 Many people know Drew McIntyre as the winner of the 2020 Royal Rumble, but only a handful of people know he was once fired from WWE because the writers decided he was done. Despite separating from the largest professional wrestling arena, the Scottish wrester returned with an explosion of energy within him and a hunger to earn more significant titles. 
The Real Reason Behind His Termination
Making his debut in 2007, McIntyre quickly became a hotshot when Vincent McMahon, CEO of WWE, proclaimed him the 'Chosen One' and expected him to be the company's future. This heightened everybody's expectations from McIntyre and made him the center of attention. 
With such a big announcement came enormous responsibility. But when it was the time to shine in the ring, McIntyre could not deliver as expected. His performance gradually declined, and he did not earn any major titles. 
All the hype distracted the Scot from his duties and held him back from delivering on his immense promise. This lack of dedication inevitably backfired on him. Seeing McIntyre fail to live up to the 'Chosen One' moniker and lack of progress with his group 3MB, the WWE writers decided to separate him from the industry for good in 2014.
Back In WWE, Better Than Ever
After McIntyre received a call, delivering him probably the saddest news ever, he was fueled with anger. In an interview with After The Bell, the 35-year-old discussed everything from the phone call to the steps he took after that call. 
He mentioned he took the time to think through the next step and how he should move forward. With the fuel of rising above and giving his 100% this time, he cracked his way into wrestling, making his first appearance in Scotland against Big Show, which he won. 
This was a huge stepping stone towards his comeback in WWE. People slowly started noticing his true potential that was never seen before, and he proved he was worthy of being a franchise player. 
Witnessing his undeniable dedication and progress in TNA, WWE invited him back in 2017 to independent wrestling and gave him a once-in-a-lifetime opportunity to rebuild his career. 
He did not take the opportunity for granted and gave it his all. McIntyre proved his true potential every time he stepped in the ring, from winning the NXT Championship title to eventually grabbing the biggest win when he defeated Brock Lesnar, snatching the WWE Championship in WrestleMania36.
The successful second reign of wrestling has entitled him to a net worth of 1.5 million dollars.
Following the culture in WWE, the fans are not only engaged in viewing the show but are passionate about collecting action figures of their favorite wrestlers. With back-to-back title wins and the rise in popularity of the 6-foot-5-inches tall McIntyre, his miniaturized WWE action figure is also available for the grab. His elite action figure is high in demand among wrestling fans following his big win in the ring.
With his name now associated with several titles in WWE, McIntyre has proved his point to the franchise and once again owned the title of the 'Chosen One.' Undoubtedly, his story of rising from the ashes comes as an inspiration to all who hope to make a name in the industry.