Inside Jacques Torres AKA Mr. Chocolate's Sweet Family Life with Wife and Kids
Successful pastry wizard Jacques Torres has a lovely family of four.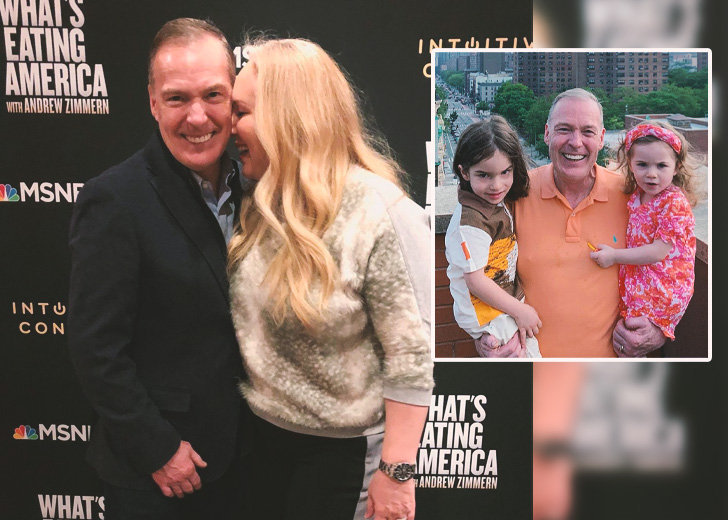 Pastry chef Jacques Torres is a proud husband to his wife Hasty Khoei and a loving father to his children. The Frenchman is a well-known name in the pastry world and is affectionately referred to as Mr. Chocolate by his fans and well-wisher. 
The 62-year-old pastry artist hails from Algiers in French Algeria. In his long career, Torres has been part of many culinary shows both as a chief and a judge. Also, his craft hasn't gone unnoticed as the food wizard has been given multiple awards in recognition of his work.
Some of the notable titles he's received thus far include Pastry Chef of the Year and the Chefs of America Pastry Chef of the Year. Torres is also an active member of the Culinary Academy of France. He's also been inducted into the Who's Who of Food and Beverage by the James Beard Foundation, United States.   
A Look into Torres' Early Career
The Pastry chef started his career in the culinary world at the tender age of fifteen. A young Torres began his internship at a small pastry shop in his Bandol, France. A standout learner, Torres graduated first in his class after completing his two-year training at the pastry parlor. 
In the year 1980, Torres got an opportunity to work and learn from two-star Michelin chef Jacques Maximin at Hotel Negresco in Nice, France. During the same time period, Torres also attended a Culinary school and later was awarded a Master Pastry Chef Degree. 
The next venture in his ever-blossoming career took him to the beautiful coastal city of Cannes where he engaged himself in teaching pastry courses to young students. However, Torres left the teaching job in the year 1986.
In 1988, Torres made a leap in his career with a move to the United States. While in the US, he served as the Corporate pastry chef for the popular Ritz-Carlton Hotel. However, after a brief stint in Ritz, he moved to New York-based French restaurant Le Cirque and worked there for eleven years.   
Currently, Chef Torres is a regular on the culinary show Nailed It!. In the Netflix show, which has been on air since March 2018, Torres serves as a judge and a co-host. 
Who Are Jacques Torres' Wife and Kids?
The popular chef, Torres, got married to wife Khoei in 2007, having known her from the time she worked in his chocolate factory.   
Torres' wife Khoei is a chocolatier and a businesswoman who runs Madame Chocolat, an enchanted chocolate boutique, in Beverly Hills, United States. As per Tea Cups and Couture, Khoei's chocolate plaza prepares special chocolates for every occasion and holiday.  
During one of the Bastille Day celebrations, Madame Chocolat made chocolate Eiffel Towers ranging from small to large sizes, in honor of the popular French celebration.
With husband Torres, Khoei has two children, son Pierre and daughter Jacqueline, born on August 19, 2016, and April 5, 2019, respectively. The family of four currently calls New York City their home. 
The Torres family is understood to be of Persian ethnicity.