Jacki Weaver Proud to Have Stayed Faithful to Her Fourth Spouse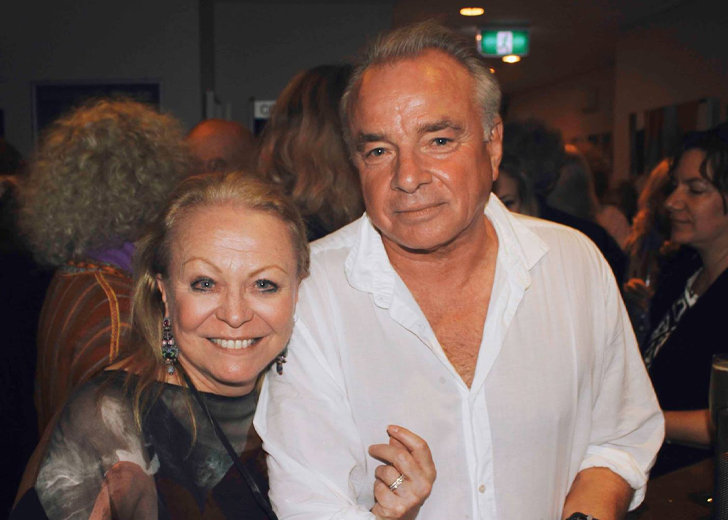 Throughout the course of her life, Silver Linings Playbook star Jacki Weaver has been married to four different spouses. She has also been very open about her personal life and her history of infidelities.
However, Weaver said in an interview that she was proud to have stayed faithful to her fourth spouse, husband Sean Taylor, whom she married in 2003.
"I've never cheated on this one," she said of her marriage with Taylor before noting it was a "good effort" for someone like her.
Here's a look at Weaver's past relationships and what she has said about her views on love.
Jacki Weaver on Love & Relationships
Weaver has always had a very relaxed attitude towards sex and relationships. She expanded more on her views in her 2005 autobiography titled Much Love, Jac.
"I believe in sex on a first date," she wrote at the time to highlight her approach to love and dating. 
"Otherwise, how do you know if a second date is worth the effort?"
In the past, Weaver has also gotten candid about being a victim of sexual abuse as a child by an adult family friend.

Jacki Weaver during an interview (Source: YouTube)
The actress explained it was because of this experience that she felt protective of her loved ones and kept them away from the spotlight.
She also shared another reason for keeping her son and grandchildren from the public eye.
"My son and his family don't like me talking about them in public, so I don't mind much," she said. "When you have grandchildren… it makes you extra protective when something has happened to you."
Jacki Weaver Has Been Married to Four Different Spouses
Weaver has been romantically involved with many well-known names. She got married for the first time in 1966 to spouse David Price. She was 18 years old at the time.
After four years together, Weaver left Price to be with director John Walter. Together, Weaver and Walter welcomed son Dylan Walters in 1970.
Unfortunately, Weaver's relationship with the second spouse didn't last long, and she moved on with director Richard Wherrett. Though she and Wherrett didn't tie the knot or welcome any children together, she referred to him as the love of her life.
"I think everyone would acknowledge that. That's not to diminish what I feel for the other men I love," she shared.
"I knew Richard was homosexual from the very beginning, but it didn't affect my falling in love with him. It didn't affect any aspect of our relationship."
Weaver later married boom mic operator Max Hensser in 1975. She and her second spouse remained married for two years until eventually separating in 1977.
The actress walked down the aisle with radio and TV presenter Derryn Hinch on February 25, 1983. They ended their marriage in 1996 after she ran away with another man.
However, they would tie the knot once again in 1997 before splitting again in 1998.
Weaver married her fourth spouse, actor Sean Taylor, in 2003. The pair have been together ever since, and both of them have shared about each other in multiple instances.