Here's Why Jacki Weaver Doesn't Talk Much about Her Son
Jacki Weaver doesn't talk about her son because of how protective she is of her grandchildren.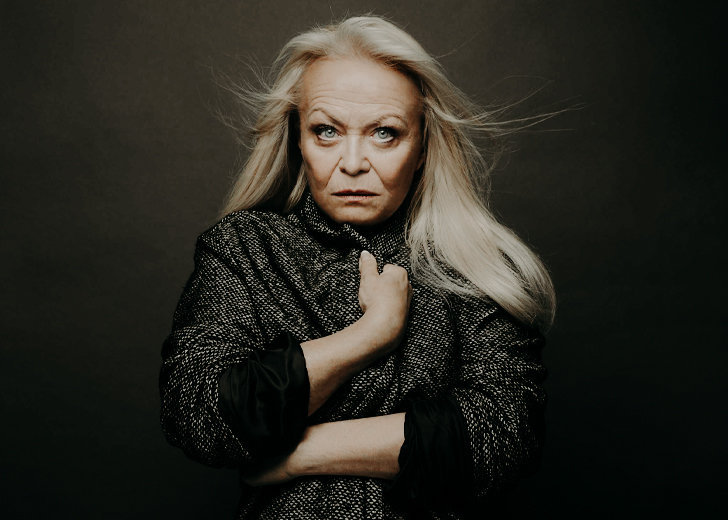 Jacki Weaver, who entered Hollywood at 63 years of age, has always been open about her past infidelities. She has been married four times and says she feels proud for staying faithful to her current husband, actor Sean Taylor.
Weaver, who has been nominated for the  Oscars twice, has expanded her views on many things in life, including sex and relationships. She highlighted her relaxed attitude towards those subjects in her 2005 autobiography Much Love, Jac.

Jackie Weaver and husband Sean Taylor (Image: Dailymail)
But unlike how much of an open book she is about everything in her life, she rarely talks about her son or his family. Part of the reason for it is her son, Dylan Walters, and his family don't like her talking about them in public.
Also, my son and his family don't like me talking about them in public so I don't much… When you have grandchildren… it makes you extra protective when something has happened to you.
Weaver also revealed another reason; she explained it was her being protective of her grandchildren because of her personal experience with abuse at a young age.
She had previously admitted on television that she had been sexually abused as a child by a family friend.
Weaver Has Been Married Four Times
Over the course of her life, the 74-year-old actress has been married four times. She got married to her first partner, David Price, in 1966 when she was 18 years old.
She left Price four years later to be with director John Walter and the two welcomed a son, Dylan Walters, the same year.
However, Weaver and Walters' relationship didn't last for long and she moved on with director Richard Wherrett.
The actress then tied the knot with boom mic operator Max Hensser in 1976 and the marriage lasted for two years.
Weaver walked down the aisle with politician Derryn Hinch on 25 February 1983. The two ended their marriage after she ran away with another man. However, the two are still great friends to date. She has even shared that she and Hinch speak daily.
The Silver Linings Playbook actress got married for the fourth time with actor Sean Taylor in 2003 and the two have been together ever since.
Weaver Isn't Worried About How Her Career Will Turn Out
Weaver has had an incredible career. She was already a very successful actress in Australia before being invited to Hollywood at 63. Her career saw an upward trajectory after she entered Hollywood and she says it was a pleasant surprise.
In an interview with BUILD, the actress revealed she wouldn't have come to Hollywood were it not for the invitation. She had seen too many people try to make it in Hollywood. She didn't have the guts to do it at her age.
She had done 73 plays and 20 movies in Australia before coming to the U.S. and was content with her career.
After her move, she has done dozens of movies and says she wouldn't mind if her career evaporated or kept going on for another two decades.