Jack Schlossberg Reportedly Dating Influencer Girlfriend Orion Carloto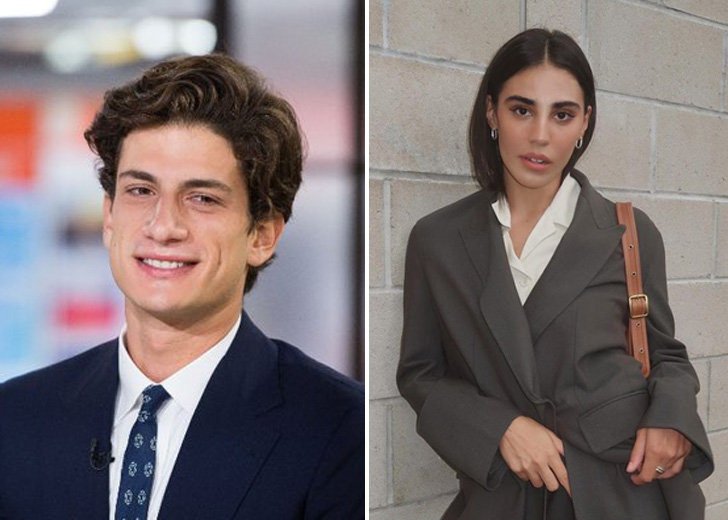 Coachella music festival is the perfect place for fans to enjoy their favorite musician's music.
But for some, it has become a hub to meet new people and fall in love.
And according to the Deuxmoi's recent gossip on Instagram story post, John F. Kennedy's only grandson, Jack Schlossberg, met his new girlfriend at the festival.
The anonymous tip claimed Schlossberg is dating social media influencer Orion Carloto, and things are getting serious between the two.
After a few hours, Deuxmoi posted another blind item sent by a follower who claimed the rumors might not be true and that Carloto was dating her boyfriend of over a year, Jonathan Hepfer. 
The follower added the couple posted little about each other, but they were public.

Deuxmoi's blind tip on Jack Schlossberg's new girlfriend, Orion Carloto. (Source: Deuxmoi/Instagram)
But another follower claimed these statements were not valid and offered their insight on the matter.
Orion Carloto's Past Relationship with Girlfriend
This follower claimed while Carloto was in a relationship with Hepfer, they broke up not too long ago and are still on good terms.
They added the influencer was "rekindling an old affair" with the former president's grandson.
 While it is too early to confirm if Schlossberg's new girlfriend is Carloto, the duo were dating other people before rumors of their union started.
Carloto was in or could still be in a relationship with Hepfer.
On September 10, 2021, Hepfer took to Instagram to upload a carousel with the social media influencer for her birthday.
He gushed about how "kind, generous, patient, intelligent, creative, thoughtful, driven, funny and beautiful," she was and noted he loved her in the caption.
Before Hepfer, Carloto, as a bisexual woman, was dating model and advertising executive Brittenelle Fredericks.
The influencer and her girlfriend appeared in a video for The Skin Deep, where they asked each other sensitive questions about their relationship.
At one point, Carloto's girlfriend expressed her concerns over her being a bisexual, to which she assured the advertising executive had nothing to worry about.
Jack Schlossberg's Past
Meanwhile, Schlossberg was in an on-and-off relationship with Krissy Jones, co-founder of the trendy New York yoga brand, Sky Ting. 
They were first linked in 2017 after meeting through mutual friends. Afterward, the duo often shared glimpses of their love life on Instagram. 
In 2019, Schlossberg and Jones shared photos with Jones from their trip to Portage.
A year later, they watched the 4th of July fireworks together, as evidenced by the photos they shared from the holiday. Some fans congratulated the couple for getting back together as they had broken up briefly in 2019. 
Radar Online reported the duo had broken up, and Jones claimed that Schlossberg had cheated on her.
"She told friends it's over between them, She said he snuck around on her and that its for the best," a source told the outlet.
No one knows if any of this is true, and neither has anything about Carloto and Schlossberg's alleged relationship been confirmed.