Is Jordan Schlansky Married? Things to Know About the Producer's Life
Conan O'Brien was one of the guests at Jordan Schlansky's wedding.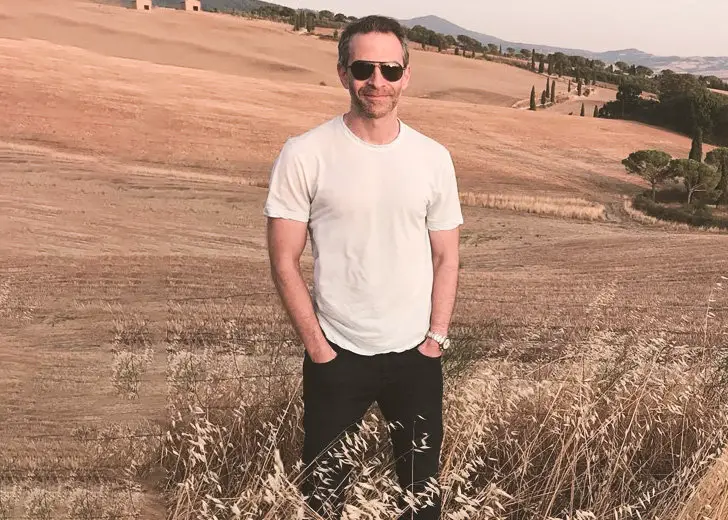 Jordan Schlansky is a familiar name if you've watched Conan O'Brien-hosted shows Late Night with Conan O'Brien, Conan, and The Tonight Show with Conan O'Brien.
Schlansky, the associate producer on O'Brien's shows, indeed received fame after the host introduced him on his shows.
The 58-year-host often included his staff into his comedy, and over the years, Schlansky became a popular television personality and playful nemesis of O'Brien on his various late-night shows.
But what else do we know about him? Scroll through to learn everything we know about Schlansky, including his age and personal life.
Jordan Schlansky's Long Stint with Conan O'Brien
During the last show of Conan at the Largo stage in June this year, O'Brien invited his long working [26 years] associate producer and asked him what he did for his show behind the cameras.
"He's become kind of a legend," the host said, recalling some of the sketches they've done together over the years. "[But] I am not leaving this theater until you tell me one thing: the question that has bedeviled me for many, many years: What do you do for my show?"
Just when the producer finally agreed to tell the answer, CNN's Jake Tapper interrupted with a "news break," and Schlansky's explanation was "lost."
But what we know for sure is that he has been with O'Brien for close to three decades and contributed to the show both on-screen and off-screen.
Is Jordan Schlansky Married to a Wife?
With the rise in his popularity, many fans have also shown keen interest in knowing if Schlansky is married to a wife. The answer to that is yes, and the topic was even discussed multiple times on TBS's Conan.
For instance, when a fan asked O'Brien whether he attended Schlansky's wedding and what gift he gave to the couple in a 2018 episode, the host responded by saying he was at the wedding and had a very "good time."
But he added he didn't exactly remember what he gave him as a wedding present. "I can't remember what I gave you," he said, speaking with Schlansky.
Similarly, during another episode in 2014, Schlansky disclosed that the name of his wife was Emma. At the time, the couple was recently engaged, and she was just his fiancée. 
He also jokingly shared that he met her in a CVS drugstore, but he didn't remember what he was buying at that time.
That being said, no further details about his relationship is revealed by the television personality, including his relationship timeline and his wife's profession.
Jordan Schlansky Attended University at Buffalo
Even though the details about his education is minimum, Schlansky reportedly attended the University at Buffalo.
In fact, when Kurt Cobain and Nirvana came to perform at his university in 1993, he served as a public safety employee at the front of the stage. 
According to Spectrum, he even helped the late singer to calm down after some fans tried to get on stage, and the band took it badly.
Jordan Schlansky's Birthday Is in August
According to Famous Birthdays, Schlansky was born on April 13, 1973, in New York. Since he is recognized by many these days, a few have even taken to social media to wish him his birthday yearly. 
We also found a fan on Twitter who seems to be ahead of time and wished him a birthday on August 5 in 2018. But others have wished him on August 13 and blessed his day.