Is 'Flip or Flop' Real? Here Is the Truth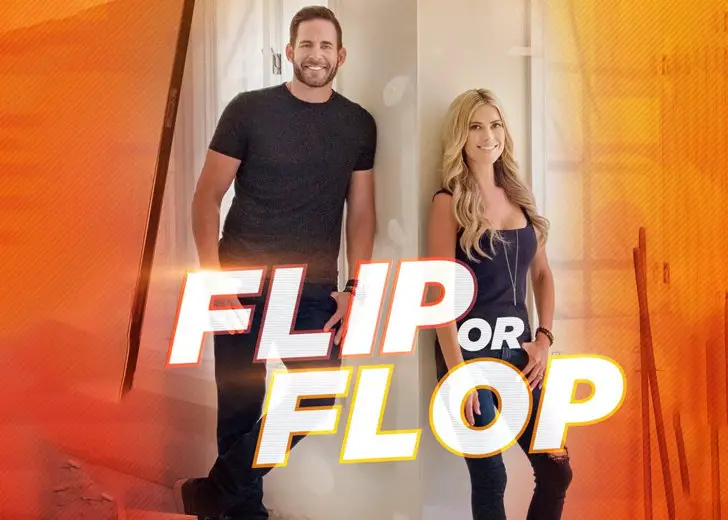 Flip or Flop follows Tarek El Moussa and his ex-wife/co-star Christina Haack as they find and renovate homes.
Viewers were hooked to the show because of El Moussa and Haack's renovating skills, as well as their on-screen chemistry.
For many people, what ultimately attracted them to the show was the show allowing them into the two hosts' lives.
It was also because of this that many felt betrayed by the show when news of their split came out. This resulted in many people calling Flip or Flop fake.
Is Flip or Flop Real?
Like most other reality TV shows, Flip or Flop also came under scrutiny multiple times when viewers tried to figure out if it was real.

Tarek El Moussa and Christina Haack on 'Flip or Flop' (Source: Instagram)
Similar shows that dealt with renovations such as Love It or List It had been revealed to be at least partially scripted.
Many aspects of the show were not real. For instance, in many shows, what's shown in the episode is not the house the buyers get. 
For shows like Fixer Upper, the furniture in the properties was removed after the production ended.
Homeowners could buy the furniture and home goods from their own budget. However, what's shown in the show are just pieces that have been placed in the properties for the sake of shooting the episode.
For Flip or Flop, the hosts have talked about many aspects of the show, saying they aren't staged.
El Moussa previously revealed the real estate auctions where they buy the properties from were real.
"Real estate auctions where we buy are real," he said. "I must have cashiers checks to buy cash (I lost a 20k check once that was a nightmare)!!"
Similarly, while other shows such as House Hunters and Love It or List It fake the portion where the potential buyers tour the houses, Flip or Flop did not face any doubts in this area.
El Moussa had also previously explained that he and Haack had rarely gone in the red in any of their purchases.
Furthermore, he also added that he financed the renovations with money from investors. After the flip is done, he pays half the profit to the investors.
However, while the auction and renovation parts of the show are real, many viewers were disappointed with HGTV when El Moussa and Hack announced their split in December 2016.
But while the two were facing major problems in their relationship in real life, they were still playing the loving couple in Flip or Flop.
This led many to question how much of the reality TV show was actually real.
Tarek El Moussa and Christina Haack
El Moussa and Haack met for the first time in a real estate office in 2008. Following their first meeting, they quickly grew closer because of their mutual love for home flipping.
The two tied the knot in 2009 and welcomed their first child together, Taylor Reese, in 2010.
Their life as the hosts of Flip or Flop started in 2013 after El Moussa made an audition tape with the help of a friend and sent it in on a whim.
But to his surprise, he got contacted to make the show. Once they began flipping homes on TV, the pair quickly found outstanding success.
Their family of three also grew larger in 2015 when Haack gave birth to son Brayden James.
However, their marriage didn't last much longer, and they filed for divorce in 2017. Their marriage was dissolved in January 2018.