Indya Moore's Mom Advised Her to Undergo Conversion Therapy When She Was 14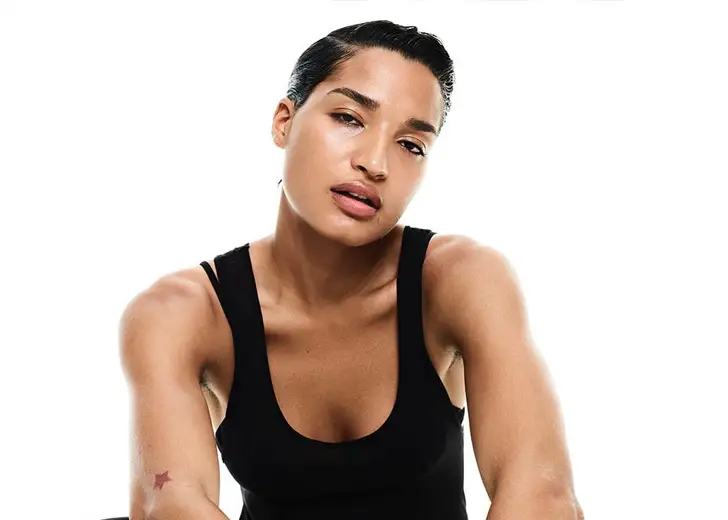 "There's not much advice for survival except to keep going."
Those are a few of the many words Indya Moore has used to describe their pain growing up queer in a conservative family. The transgender actress went through a horrible childhood where even their mom forced them to get rid of the thing that made them who they were.
After coming out to her mom at 14, they were subjected to offers of conversion therapy. She wanted to be rid of what she thought was a behavior against nature.
Moore struggled to keep her sanity, and through all the solitude and ridicule, they succeeded.
Indya Moore's Mom Suggested They Undergo Conversion Therapy
After they confessed to their mother, Gloria, about being gay, at 14, Moore's relationship with her changed. Already a child of a Jehovah's Witness Puerto Rican teen mom and a Catholic father from the Dominican Republic with little freedom, their life got constricted even further.
"She told me it wasn't normal to be gay," the Pose star wrote on their i-D piece. Then, their mom suggested they meet with a few elders at their church.
One of the elders apparently "used" to be gay and had converted to not being one. She wanted Moore to start "a form of conversion therapy."
Even though she did not support them, she took them to Dunkin' Donuts after telling her about their sexuality. According to Moore, it was their mother's way of showing affection.

Indya Moore's parents didn't support their sexuality when they were young. (Photo: Indya Moore/Instagram)
The only person she felt safe around was their sister because she "supported [them] for [their] queerness." But after her wedding, they could not see her, either, contributing to their misery.
School was no walk in the park, either. "I experienced a lot of violence and started getting into a lot of fights at school too," wrote Moore. Nevertheless, they found one saving grace — their parent-teacher coordinator.
"[She] was my escape from all the bullshit; the one who helped me find both the safety and the maternal support I longed for. She was everything!" Moore added, saying the teacher introduced them to voguing, poetry, and Pride and celebrated their identity.
Moore's parents took even that from her. They did not trust anyone that supported her queerness.
Due to this, they had no relationship with their family and had no friends or a support system. That dealt them a lot of pain and loneliness.
"I just had to keep pushing through," Moore said of their predicament. That also became their advice to their younger self — to keep going no matter what.
Indya Moore's Journey to Freedom and Claiming Their Self
At 16, Moore started hormonal therapy and started to feel better about their body. They have been on hormones since then, and the discussion about that, going from their interviews, is not off the table.
What is off the table is asking them about their body and transition. This stemmed from everyone asking them about their transitional surgery with a "tired set of assumptions."
They have never shared any information on their cosmetic surgeries, and they hoped everyone would understand their request for privacy in that matter.
"Stop coming to me with inquires about body modifications, its triggering, disturbing and hurtful," they wrote on their Instagram post from November 2020, where they slammed these "well-intentioned" questions about their body.
Moore can rebel and take a stand now, but that was out of the question when they were little. Their parents "overdisciplined" her when they displayed feminine behavior.
"Because I was assigned male at birth, they expected me to be masculine or to perform the way they thought young boys should perform," they confessed to Jada Yuan of ELLE. And as her expressions got more feminine, the harsher the punishments got.
Their mother's strictness came from a place of love, though. A nurse, Gloria had seen the troubles a trans patient had faced while at the hospital, alone and miserable, and feared Moore would end up with the same fate.
Moore, however, reached their breaking point and entered the foster system at 14. After that, they bounced from one foster home to another.
Even with all these difficulties, they still managed to save some love for themself.
"I went through hell to get here and I'd go through it again because I love who I am," they wrote on their i-D piece. That love, as well as their success, they hope, will make the lives of people like them better.