Who Is Idris Elba's Spouse? About the Actors Relationship History
Getting to know actor Idris Elba's marriage history and his current wife.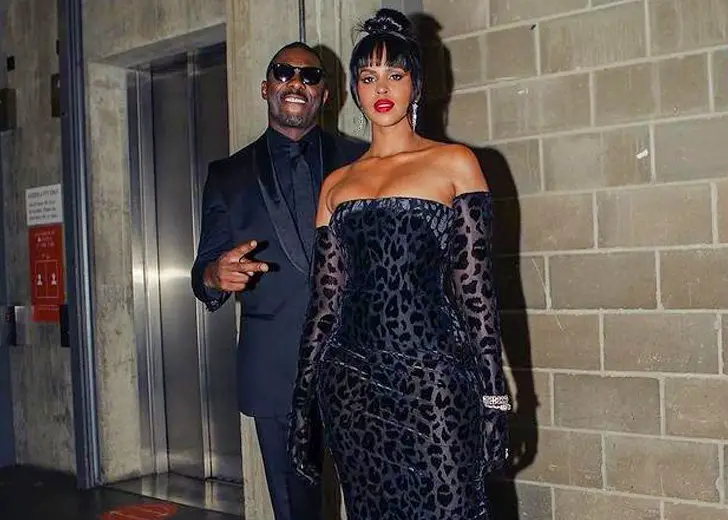 Idris Elba, formally Idrissa Akuna Elba OBE, was born on 6 September 1972 in London, England. He is a well-known British actor and musician. Elba is also widely regarded as a Hollywood big boy, having worked on many big-budget projects landing significant roles. 
The iconic actor has married three times and been in a relationship spanning three years. He is a father to two children, elder daughter Isan Elba and a 7-year-old son, Winston Elba, from separate partners.  
This article will attempt to pay a closer look at his career and marital life.
A Look at Idris Elba's Career In Short
The actor has some of the big movies to his name, which includes movies Marvel Studios Thor Trilogy, Marvel Studios Avengers: Age of Ultron, Marvel Studios Avengers: Infinity War, Zootopia, Finding Dory, The Jungle Book, The Dark Tower, and recently he starred in DC Film's The Suicide Squad which is based on the characters from DC comics. 
However, Elba's most important work is considered to be the biopic Mandela: Long Walk to Freedom, where the acclaimed British actor portrayed South African freedom leader Nelson Mandela. The movie was released in the year 2013. 
The Brit is a TV veteran, having worked on multiple shows for many years before transitioning to the big screen. His acting career started in 1994 from the television crime drama series Crimewatch. 
The multi-talented Elba is also active in the music scene. He was featured in the music video of rapper Fat Joe's song 'All I Need' in 2002. Elba has also collaborated with iconic rapper Jay-Z for his album American Gangster (2007).
Additionally, Elba has also opened for pop icon Madonna during her Rebel Heart tour in Berlin, Germany, and has collaborated with famous rapper/music producer duo Macklemore & Ryan Lewis. 
He is also a DJ who goes by multiple stage names like DJ Big Driis, Big Driis the Londoner, and Big Driis the Londoner.
His First Wife Hanne Norgaard
Elba was married to Norgaard in the year 1999. He became a father for the first time after the birth of his elder daughter, Isan, with his ex-wife Norgaard. The then-husband and wife divorced in 2003. 
The former couple fell in love in England and later moved to New York and married there in 1999. 
Interestingly, Elba's first spouse Norgaard still maintains her last name as Elba, as seen in her cosmetics line, Kim Elba Cosmetics. Furthermore, her daughter Isan's Instagram post suggests Norgaard is still in touch with her daughter.  
His Second Marriage With Sonya Nicole Hamlin
Elba married property lawyer Hamlin in 2006. Unfortunately, their relationship lasted only for four months. As per Hamlin, "Idris and I were madly in love," but the actor was getting constant criticism for getting married. "It would ruin your career," a few would note. 
Talking exclusively to Daily Mail in 2016, beautiful lawyer Hamlin revealed how the others were brainwashing the actor. She further claimed that she "wanted to save the marriage." 
They were introduced to each other by a mutual friend, and the actor-lawyer couple later got married in Las Vegas. 
Elba Married Sabrina Dhowre
After breaking off with Naiyana Garth, his girlfriend of three years, the Suicide Squad actor is currently happily married to Dhowre. Elba's current spouse is the former winner of the Miss Vancouver pageant competition.
Dhowre is a Somalian-American professional model and social media influencer. However, despite being of Somalian heritage, the current wife of the acclaimed actor was born on July 16, 1989, in New York, and later grew up in Montreal, Canada. 
Elba proposed Dhowre in February 2018 at the premiere of his movie Yardie. They married in April 2019 in Morocco. They currently have no children together. Elba, however, has a son named Winston from his ex-girlfriend, Garth.