5 Things You Need to Know about Ice T: From Hustling in the Streets to Making It in Hollywood
Rapper Ice-T is now a prolific actor and producer with dozens of projects to his name.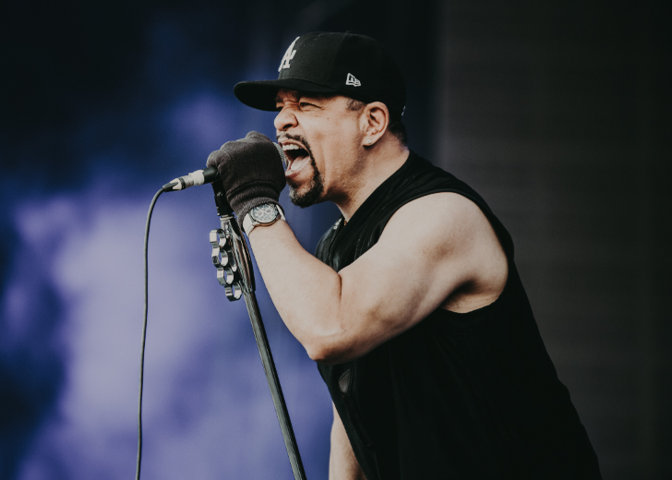 Ice-T, who was born Tracy Lauren Marrow, is most known for his impact on hip-hop culture and gangsta rap.
After finding much success through rap, Ice-T moved on to acting and producing, establishing himself as a well-known name in both those fields. Here are some interesting things about the rapper.
Origin of His Name
Ice-T came up with the name because of his admiration for the author Iceberg Slim. Growing up with a name that could pass off as that of a girl's, Ice-T shared he had a tough time.
The moniker Ice-T stuck around after the rapper turned actor got into books by Iceberg Slim. People started asking him to talk about the books and called him T by shortening his name. They often said, "Say some more of that Iceberg stuff, T."
Ice-T And Gangsta Rap
When it comes to gangsta rap, Ice-T is one of the biggest names. During his appearance at HOT 97, the rapper opened up about his history with gangsta rap and his thoughts on it.
Back when he was first trying to make it as a music artist in L.A., Ice-T hadn't found his style and was following what everyone else was doing. His friends told him to do the gangsta rhymes he used to perform back in the days 
His 1987 hit song '6 'N The Mornin' was inspired by another gangsta rap legend, Schoolly D's 1985 hit song 'P.S.K'. and had Ice-T's signature gangsta rhymes mixed in.
His other early hit, 'O.G. Original Gangster', followed a similar format, albeit showing a much more cautionary perspective on gangster songs and lifestyle.
Art of Rap
Ice-T's documentary Something from Nothing: Art of Rap is a lesson in hip hop history. The 2012 documentary movie came to fruition after Ice-T set out to educate people about the actual origin of hip hop.
I was sitting at home and I'm watching television. I'm noticing they got like the rapping weatherman and everyone on television commercials are rapping and I'm like that's great but do people really know where hip hop comes from? 
Acting Career & First Big Cheque
Ice-T wanted to be on the other side of the screen ever since he watched television as a child.
Over the course of his career, he has acted in dozens of movies, shows, and TV productions. In fact, the artist says he's still trying to be a better actor.
Ice-T made his acting debut in the TV series Fame in 1983. A few years later, he started doing more shows. Some of his notable early works include New Jack City (1991) and Ricochet (1991).
The rapper revealed he made decent money for these works but his first big paycheck came from his role of T-Saint in Tank Girl (1995). He was paid a million dollars for the role.
Currently, he is well known for his role as Detective Odafin Tutuola in the police drama Law & Order: Special Victims Unit, a character he has played since 2000.
Kids & Age
At 63 years of age, Ice-T is the father to a 5-year-old daughter Chanel Nicole with model Coco Austin.
Aside from Nicole, the rapper turned actor also has two other children — LeTesha Marrow and Ice Tracy Marrow Jr.