Original 'I Just a Baby' Video Creator Gets Banned on TikTok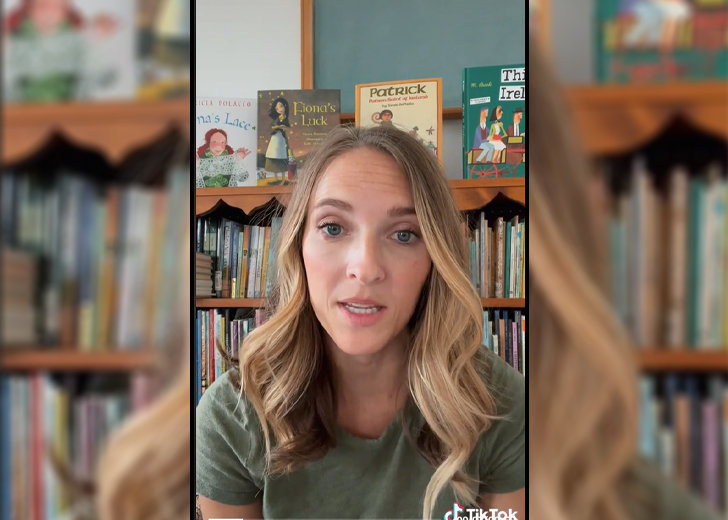 There are plenty of viral TikTok audios on the video-sharing app, and recently it was the "I just a baby" audio originally posted by Jordan Faeh, who goes by "little.blooming.women" on the app. 
In the video, Faeh was seen talking to her toddler and asking her to stop doing something, to which the toddler replies, "I just a baby."
When the mom tries to correct her again, the child angrily repeats, "I just a baby!"
TikTok users loved the video and made their own versions, including their adorable toddlers and pets using the TikTok sound. 

Jordan Faeh and her toddler in the viral "I just a baby" video (Source: little.blooming.women/Instagram)
According to Dexerto, the clip had garnered over 44 million views as of February 20.
Popular beauty guru Laura Lee (@laura88lee) joined in on the fun, making a video with her husband asking her to drive, but the beauty guru refused and said, "I just a baby."
Another popular TikTokers, the Merrell Twins (@merrelltwins), also did their own version with one of the twins reminding the other that they needed to start adulting, but the other one refused and claimed she was still a baby. 
There are plenty of such recreations, but on March 15, the mother of the sassy baby uploaded a video saying her previous account had been banned. 
'I Just a Baby' Creator Gets Banned on TikTok
Faeh uploaded the video from her new account, "little.blooming.women2," and claimed that she had recently tried to log into her old account. 
Unfortunately, TikTok told her that her account had been permanently banned with no warning or explanation. 
She had tried to resolve this matter but without success, and so she was asking all the TikTokers who had enjoyed their video and benefitted from using the TikTok audio to email the legal team at TikTok and reinstate their old account "little.blooming.women."
"We'll see if we can get a hold of them and thank you so much for your help and let's bring Cosy back," said the creator as she ended the video. 
In the comment section, many users tagged TikTok and asked them to un-ban the mother and her toddler.
They also stated that TikTok often did this when someone went viral because they did not want to pay them. 
But Faeh confirmed she was not in the creator fund and did not know it existed until recently. 
One user offered a solution, writing that the same thing happened to her, but she got her account back after two weeks. 
She reposted the old viral video on her new account, which currently has over 208,000 views, and the latest video's audio has also been used over 230 times. 
On March 20, Faeh uploaded a video of her toddler pretending to be an astronaut with a box over her head. 
In the caption, Faeh shared that it had been 11 days, and she still had not heard from TikTok. 
Hopefully, the mother will get her old account back soon.