Hunter Schafer's Transition and Career's Start Both Came during High School
"I've had in my head of raising a son, in a sense, I'm putting those away and have grief in saying goodbye to that idea, but joy in sense of Hunter being birthed into who she was created to be," said her father.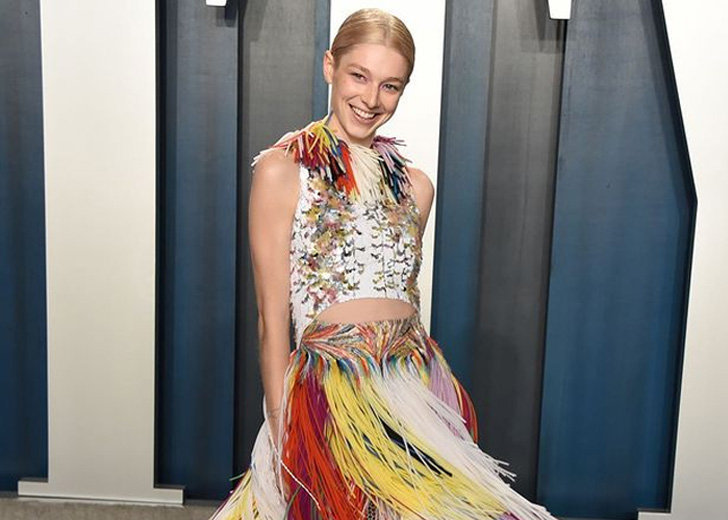 Hunter Schafer stole headlines for her role in Euphoria, where she played a transgender teenager who had just moved to town from a big city and befriended Zendaya's character, Rue. 
However, her career in showbiz began long before that. She began her career as a model for Elite Model Management at 18, three years after undergoing her transition surgery. 
Schafers Outline Hunter's Journey to Self Discovery
Hunter, unlike her Euphoria character, came from a small town and a conservative family. Her mother is Katy Schafer and her father is Mac Schafer, a pastor at Hudson Memorial Presbyterian Church.
The whole family showed up for an interview on WUNC 91.5 back in 2016 where they outlined Hunter's journey to finding her identity. Apparently, Hunter had an affinity to supposedly "feminine attributes" from early on in her life. 
Her mother, Katy, confirmed that she had a persistent need for femininity and feminine expression since she was a toddler, no more than two years old.
Katy also recalled talking to Hunter's preschool teacher when she was three. She asked the teacher if her child was normal. 
I remember asking her "Is this 'normal' that our kid comes to school every day and puts on a pink dress, when all the other little boys have on plaid vests and fireman coats?" And that was not what our kid did.
She Came Out as Gay in 7th Grade
In seventh grade, Hunter came out as gay to her parents as she had not yet gotten her head around the concept of gender identity. Her parents had made their peace with Hunter's orientation, albeit they did not understand all of it. 
A year later, when she was in eighth grade, she started to see peach fuzz on her upper lip — her male physical attributes were showing as she hit puberty. She confessed, 
That was something that just did not resonate with me at all, and I don't really know why... [Gender dysphoria] is mostly this feeling of just dread and wrongness.
Around the same time, she had met a few people who were educated in all the LGBTQ terms, and she found out about a really positive new image of a whole community that could let her explore that part of herself.
She had finally come to terms with the idea that she may not be a boy. 
Coming Out as Transgender
She tried coming out as a transgender person to her parents twice. They were not too accepting of it. But, as the saying goes, "Third time's the charm."
Later in the same interview, Mac recalled the time he finally realized Hunter was transgender. He had gone to pick Hunter at a fashion design camp. While he was there, they had a fashion show for the final night of camp. 
He recalled Hunter coming up to him the morning before the show and asking if she could wear heels. He added, 
Inside everything in me was going "no, no, no,"...but outside I said, "Yes, you can."... I think that's when everything became real.
Mac admitted to grieving the loss of his idea of raising a son whilst still experiencing joy at Hunter being birthed into who she was created to be. 
Signed as a Model at 18
Hunter already had an affinity for fashion well before surgery. She underwent her transition surgery at the age of 15 when she was in her freshman year of high school. 
Following suit, at 18 years old, she met an Elite Model Management agent, she'd connected with via Instagram, while she was on a tour of New York City.
By her third season of modeling, she was walking in Paris and Milan for the likes of Dior, Miu Miu, and Helmut Lang and appearing in fashion magazines all over the world.