Is Hunter Schafer Single? A Look at Her Dating Life and past Flames
Hunter Schafer claims she is "closer to what you might call a lesbian."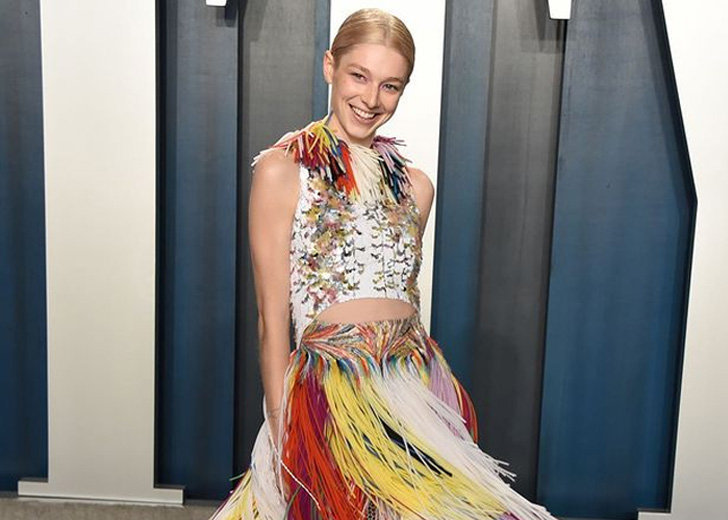 Hunter Schafer may have gotten her start with modeling, but undoubtedly her breakthrough role as Jules on the riveting and raw HBO series Euphoria cemented her as an actress. 
The HBO series zeroes in on the lives of several high school students as they navigate through complex issues like love, abuse, gender identity, and blackmail. 
Schafer is a proud transgender woman, and Euphoria is the actress' first on-screen gig, which is impressive by any standards. Her role is based mainly on her own life, and she is one of the few trans characters on TV who is not struggling with her identity. 
In 2019, she told Variety that trans people were dealing with a lot more than their identity. 
There need to be more roles where trans people aren't just dealing with being trans; they're dealing with other issues. We're so much more complex than just one identity.
The role has been life-changing for Schafer, and fans have since gotten curious about her love life, with many wondering, is Hunter Schafer single?
Her First Girlfriend Helped Her with Her New Identity
Although Schafer is queer, she has never explicitly labeled her physical preferences. However, in 2019, she told Dazed as part of the Spring 2019 Infinite Identities issue special that she was "closer to what you might call a lesbian."
Although her statement is unclear, she recently talked about her first girlfriend in discussion with W Magazine about her conversation on arts and fashion with designer Gogo Graham. During the discussion, she revealed she knew about Graham from early on. 
Before diving into her response, she shared that her first girlfriend was the one who helped her acclimatize to her new identity. She recounted that at the time, she was dating a trans girl who introduced her to other trans girls, and they are still good friends to this day. 
She added that her girlfriend also exposed her to Graham and her work and admitted she would not have known about the designer had it not been for her girlfriend. Her anecdote appears to confirm that she is definitely into women. 
She Might Have Dated Massima Desire

Hunter Schafer's Comments On Massima Desire's Post (Source: Massima Desire's Instagram)
The person she referred to in her discussion with W Magazine may likely be Massima Desire. Desire is a transgender model who has worked for top brands like Marc Jacobs and Gucci. She is also an activist, which is how Desire probably introduced Schafer to the trans community. 
And if social media holds any sign of their relationship, on July 11, 2018, Desire uploaded a photo of Schafer, and Schafer even commented on it, which raised eyebrows. 
When the two did not disclose their relationship or lack thereof, fans took to Reddit to decipher the duo's social media interactions. They were convinced that they dated each other and had broken up, as they were no longer hanging out. 
Despite fans' curiosity, the two have never publicly confirmed their relationship, but one thing is clear, Schafer isn't likely to have a boyfriend soon.