Who Is Huma Abedin? Get To Know Bradley Cooper's Girlfriend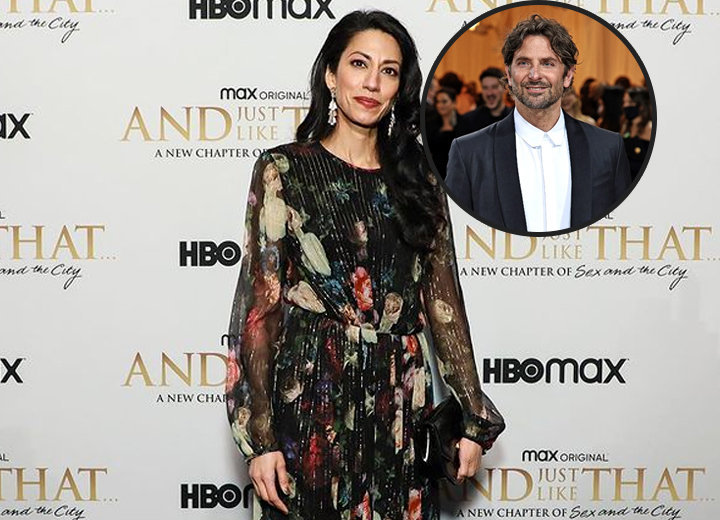 Huma Abedin is no stranger to the spotlight. However, she is only now getting the taste of the kind of attention one gets when they are linked to an Oscar-winning actor.
The political staffer was recently confirmed to be dating Bradley Cooper and their relationship has people questioning who she is.
So, who is Huma Abedin? Here are a few facts about Hillary Clinton's long-time political aide and close friend of Vogue magazine's editor-in-chief.
Huma Abedin's Age, Parents, and Origins
Abedin, whose full name is Huma Mahmood Abedin, was born on July 28, 1975, in Kalamazoo, Michigan. Her professor parents were Indian and Pakistani immigrants.
However, she did not grow up in the States. Her parents got offered jobs at the University of Jeddah in Saudi Arabia when she was just two.
Needless to say, they migrated to the Middle East and she grew up alongside her siblings in Jeddah until she was ready to go to college, after which she returned to the US.
It wasn't that she did not travel at all when she was younger, though. Her childhood was filled with different cultural experiences and she has credited her multicultural international upbringing for helping her become the person she is now.
Journalism was something she always wanted to do. But life had other plans for her. Despite getting a Bachelor of Arts degree from George Washington University with a major in Journalism, she tilted towards her minor — political science — while still keeping her journalism dreams alive.
In 1996, she entered the White House as an intern during Bill Clinton's presidency and hasn't looked back since.
She Works for Hillary Clinton
The first job she took on within the White House was in the First Lady's office. Just four years into her service for Clinton, she became her senior advisor in the US Senate and her traveling chief of staff for her 2008 presidential campaign.
Then, she became deputy chief of staff at the US Department of State in 2009 and served as vice chair of Hillary for America in 2016. As of now, Abedin is Clinton's chief of staff and has been working for her for over 25 years.
She Credits Her Grandmother for Her Success
Abedin's family has always been academically inclined. That inclination first began with her maternal grandmother, who forced herself into getting a good education.
"I often think of my maternal grandmother who had such an insatiable need to want to go to school in India when all her other friends were being taught at home," Abedin recalled of her. At a time when women were expected to learn a bit of math and embroidery, her grandmother "wanted more for herself and she also wanted more for her daughter."

Huma Abedin. (Photo: Instagram)
Abedin said her achievements, like working at the White House, sleeping in Buckingham Palace, and riding on Air Force 1, would not have become a reality if her grandmother "had not decided to go to school 100 years ago."
Huma Abedin's Ex Husband and Dating Life
Abedin married former Congressman Anthony Weiner in July 2010, after a three-year dating period and a year-long engagement. A practicing Muslim, she, in her memoir, Both/And: A Life in Many Worlds, detailed how Weiner was the one she lost her virginity to at age 32.
She welcomed her first and only child — son Jordan — with Weiner in December 2011. Everything was going great in their family until 2016, when all hell broke loose for her.
On August 29, 2016, Abedin announced her separation from her then husband after sexting allegations surfaced. On May 19, 2017, she officially filed for divorce just days after he pled guilty to the allegations and initially asked for sole custody of her son.
However, with the media making matters worse, they withdrew their divorce case and instead decided to settle matters privately. They also set upon a road to mending their co-parenting relationship.
"We are no longer married, but we have cobbled together a system that works to co-parent our son," she told Times Union in February 2022. "[Jordan] has stability and two parents who love him very much and are around as often as possible."
Then, on July 12, 2022, Page Six exclusively reported Abedin was dating Bradley Cooper. Insider sources told Page Six that they had been a thing for a couple of months.
Abedin and Cooper, who was previously married to Jennifer Esposito, were reportedly brought together by Anna Wintour, Vogue's editor-in-chief, and a close friend to both of them.