Inside Hugh Laurie and Spouse Jo Green's 32 Years of Married Life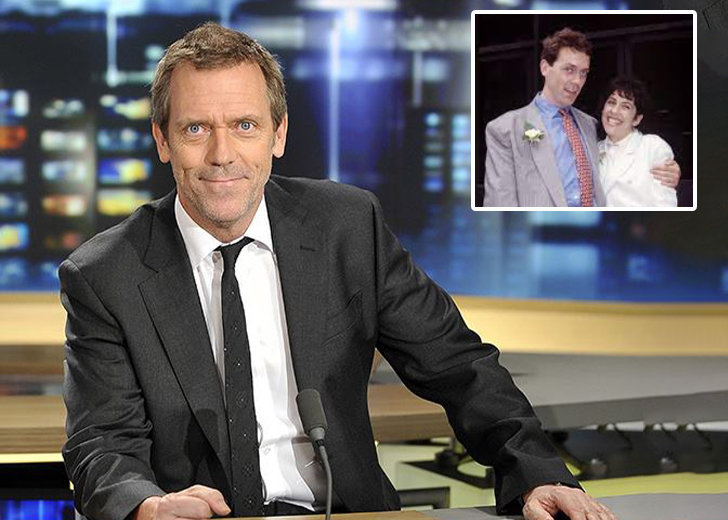 House star Hugh Laurie has been married to his wife, Jo Green, for over three decades. Together, the actor and his spouse are parents to their three children.
Though Laurie has had a very successful acting career and is often in the spotlight, he has kept his family away from it.
Here's a look at his personal life and family.
Hugh Laurie and Spouse Jo Green
Despite being married to her for over 30 years, Laurie has revealed nothing about his spouse publicly. The only thing that's known about her is that she was once a theater administrator.

Hugh Laurie with spouse Jo Green (Source: Instagram)
The two were already dating before he attained widespread fame because of his 1989 series, A Little Bit of Fry and Laurie.
Laurie and Green tied the knot on June 16, 1989, in Camden. His comedy partner and A Little Bit of Fry and Laurie co-star, Stephen Fry, was his best man.
Hugh Laurie Has Three Kids
Laurie and his spouse have three kids together. Their first child, son Charles 'Charlie' Archibald, was born in 1988, a year before they got married.
Three years later, they welcomed son William 'Bill' Albert in 1991. Their third and final child, daughter Rebecca Augusta, was born in 1992.
All three of Laurie's children have made appearances on TV shows. His eldest son, Charles, played a minor role as baby William in A Bit of Fry and Laurie during a sketch titled Special Squad.
William appeared in Laurie's 2003 sitcom Fortysomething, and Rebecca had a role in the film Wit as five-year-old Vivian Bearing.
Actor Stephen Fry is the godfather of all three of Laurie's children.
Proud of His Children
Laurie is very proud of his children. On one of the rare occasions when he talked about his family, he couldn't hold himself back from praising his kids.
"I'll tell you one extreme pleasure I admit to," he said. "Praising them [his kids]. My children are actually perfect."
He further shared that his children "put up with" him and that he was a cautionary tale for them.
Staying in Hollywood Put Strain on His Marriage
After landing the role of Dr. Gregory House in Fox's House in 2004, Laurie gained a lot of fame. But it was also this same role that put a strain on his marriage.

Hugh Laurie in 'House' (Source: YouTube)
He moved to Los Angeles to film the series. However, his spouse and three kids stayed behind in England because the latter were at an age where changing schools could have been disruptive.
When talking to Daily Mail, Laurie compared filming House to being in the Navy. "Doing weekly TV is like joining the Navy and going on the other side of the world ten months of the year."
Laurie spent nine months a year in Los Angeles during the eight-year period when House was running. He had later revealed he wasn't prepared for the hectic filming schedule when he took the role.
During that time, there had been reports that said producers had warned new actors on the show that Laurie could be sullen and morose.