Third Time's a Charm! Holly Hagan Is in Final Preparations for Her Wedding to Fiance Jacob Blyth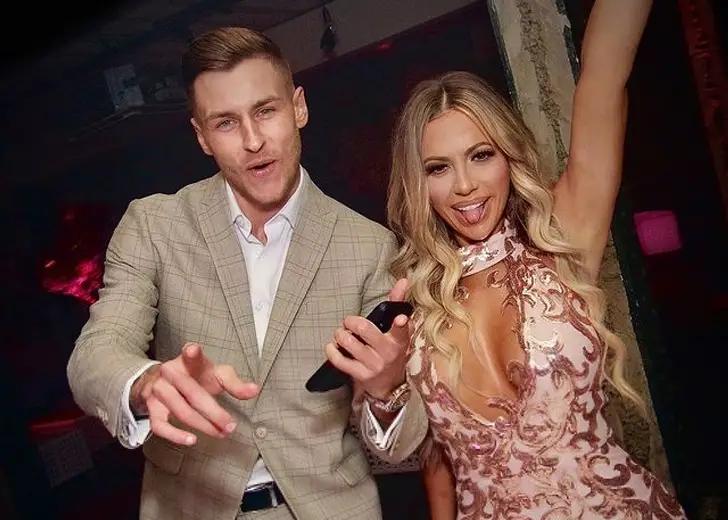 Holly Hagan is ready to finally tie the knot with her boyfriend, Jacob Blyth, after postponing their wedding twice.
The Geordie Shore star took to Instagram on April 21, 2022, to announce she was getting married while posting a mirror selfie.
"Final wedding preparations on the most magical island," she wrote. "I can't believe it's finally happening."

Holly Hagan shared her wedding plans in an Instagram post. (Source: Instagram)
A few hours later, Hagan uploaded a short video where she showed off several outfits she was planning on wearing the day after her big day.
She asked her followers to pitch in their thoughts on which outfit they liked the most. "Help me choose my first outfit as a wife. Which one should I choose for the day after our wedding for chilled beach club vibes?"
Though Hagan revealed she was getting married on a "magical island," she has not disclosed the exact location.
Holly Hagan's Wedding Was Postponed Twice
This is not the first time Hagan has announced she is getting married. In fact, after initially announcing their engagement in July 2019, Hagan and her boyfriend had already set up a date for tying the knot on two separate occasions.
For the first time, Hagan and her boyfriend had planned on getting married around May 2021 in Ibiza. However, they had to cancel their plans after travel restrictions were introduced during the COVID-19 pandemic.
The restrictions made it impractical to get married around the time, as guests would have to quarantine for ten days upon returning to the UK after attending the wedding.
Following the cancellation of their first marriage plans, the pair rescheduled to walk down the aisle in June 2021 in Portugal.
Unfortunately, for the same reasons mentioned before, their second plan didn't come to fruition, too.
Hagan took to Instagram to share the news with her followers just 45 minutes prior to when they were supposed to tie the knot. There, she and Blyth could be seen discussing the ceremony that ultimately didn't take place.
The Wedding Cancellation Came as a Relief
In July 2021, Hagan revealed she was actually relieved when the pair's plan to get married fell through.
Hagan, who was set to share her marriage planning journey with her fans in a new series titled Geordie OGs, spoke about it during the virtual launch of the series.
"To be honest, I got quite annoyed at a lot of points just because, a lot of times, I felt like I was being told how I should feel," she said.
"[Producers] were like, 'tell us how angry upset you are.' And I was like, 'Well, I'm not I'm actually relieved…' As soon as the flights got canceled, I was like, 'thank God, at least now we don't have to tell people they've got to try and move their flights and they might not get their money back or whatever.'"
Hagan later shared that she and her boyfriend wouldn't be having any magazine covering their big day. She noted it was the most important day of their lives, and she just wanted to focus on enjoying it.