Gay K-pop Idol Holland Plans on Getting Married to Boyfriend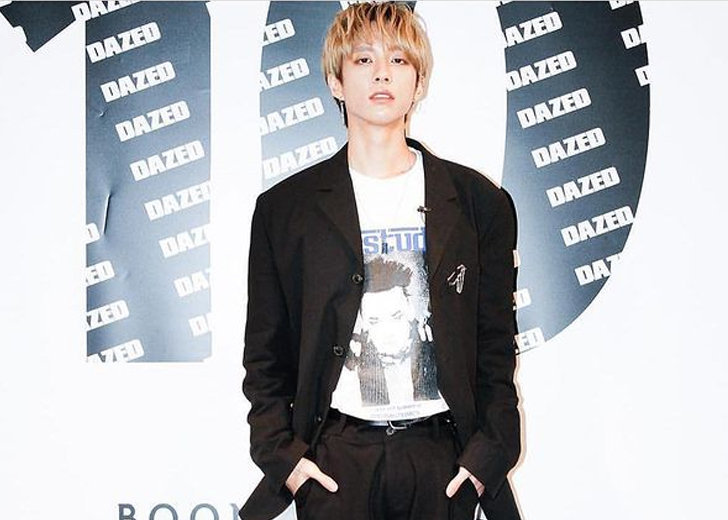 K-pop artist Go Tae-seob, famously known as Holland, is officially off the market.
Last week, the South Korean singer took to Twitter to share a clip from one of his recent live streams, where he revealed to his fans that he is dating and has a boyfriend.
"so.. i have a boyfriend," he captioned his video on Twitter.
In the video, he repeatedly said the same thing — that he had a boyfriend — before describing his beau as "very handsome and kind, tall."
However, the K-pop icon remained tight-lipped on details about his boyfriend.
That being said, he did mention that his partner is a "normal person" and not a celebrity or idol involved in the entertainment industry.
Gay Icon Holland Wants to Marry His Boyfriend
More importantly, the singer implied he wanted to get married to the partner he is currently dating. He said, "I wanna marry him."
Fans quickly responded to the announcement with love and support, as many dropped positive comments on the post.
Meanwhile, some expressed disappointment that they were not the receiver of Holland's affections.
"Happy for you babe," a fan noted before adding, "but also lowkey wanna be the boyfriend."
Another chimed in, saying, "I'M SO HAPPY FOR YOU, YOU DESERVE ALL THE LOVE AND HAPPINESS IN THIS WORLD."
"I'm so happy for Holland! He's not just crushing social barriers in Korean lifestyle… he's demolishing them!!" a fangirl added.
Check out similar fan reactions below:
AHHH happy for you!!!!! congratulations Holland!! 💛✨ — RIS🍞 (@emolaozhu) March 25, 2022
Congratulations 🎉🥳🥳🥳🥳🎉🎉🎉👏👏👏👏👏 but if he hurt you he's gonna get it from me 🙂🔪🔪🔪🔪🔪🔪🔪 pic.twitter.com/O8ziESic7v — scarlettYoongi🐱💜💜💜 (@Scarlettyoongi) March 28, 2022
BABY I AM SO HAPPY FOR YOU OMG ♥️♥️♥️♥️ — maf will see atz 🏴‍☠️ (@puppykittyjimi) March 25, 2022
It is, however, rare to see South Korean artists coming out of the closet. Holland, who is "the first openly gay K-pop idol," is definitely an exception.
He even sat down with Gay Times in 2019 and opened up about the states of LGBTQ+ acceptance and stigma in Korea.
He stated that the "LGBTQ rights in Korea are still not very progressive in comparison to some other countries." 
"Even the fact I debuted [as an openly gay singer] in Korea gained lots of attention here. I want to be a person of good influence by sharing my story and music with the public, and by interacting with fans," he added. 
Holland's Experience of Coming Out as Gay
During the same conversation, the South Korean star was also asked about his coming-out experiences. 
Responding to that, Holland shared it was quite difficult, as he faced severe bullying and physical violence from his school friends.
"It wasn't easy to just move on with my life and brush off such a traumatic experience like that," he remarked.

K-Pop star Holland often talks about gay rights in South Korea. (Photo: Instagram)
But he also wanted to prove to the world, especially the haters, that he was worthy of being loved.
Meanwhile, he realized it was rare to find public figures who would show support and attention toward LGBTQ+ rights; hence, he decided to become that person.
Sharing his journey, the musical artist said, "I started writing songs and eventually was able to share my love stories/experiences with the public. My family accepts me and loves me for who I am. They know that it's not important what gender of a person I love."
The Korean star first realized he was gay in middle school, and ever since then, he has only helped the LGBTQ+ community revolutionize in his country.