Hoda Kotb and Fiance Joel Schiffman Talk Marriage and Adopting a Third Child
Hoda Kotb says marriage would make her family feel complete.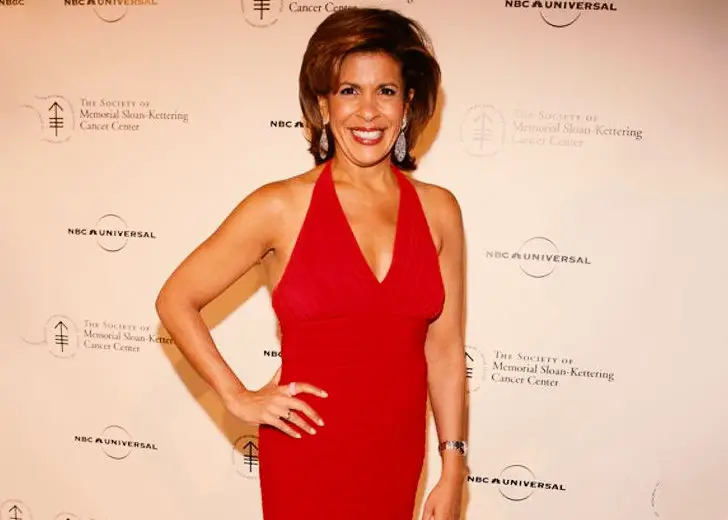 Hoda Kotb, the lead anchor of Today, adores relationships that thrive without being tied down by the thread of marriage.
But the necessity of marriage has admittedly intensified in her relationship with fiancé Joel Schiffman, with them already being adoptive parents of two adorable kids and having taken the first steps to welcome another child into their inclusive family. 
Here's what Kotb has to say about her upcoming wedding with Schiffman. 
A post shared by Hoda Kotb (@hodakotb)
Hoda Kotb on Marrying Fiance Joel Schiffman
The veteran journalist and Schiffman have been in a relationship since June 2013. They met through their mutual friends during an event and bonded instantly. 
After dating for six years, the famed businessman proposed to Kotb during a tropical vacation. He prepared the plan secretly, hid the engagement ring in his pocket, and maintained his poker face.
During dinner, he poured out his heart for the anchor before finally asking her the big question. Surprised and delighted, Kotb accepted the proposal. Days later, she gushed about the engagement on her chat show, Today With Hoda & Jenna. 
"He was crying, I was crying, and I looked at him, and I thought to myself, 'Oh my God, this is that thing,'" she reminisced the special moment. She admitted that she felt differently after the formal proposal, although they lived together as a family. 
A post shared by Hoda Kotb (@hodakotb)
After the engagement, the couple planned a beach wedding for August 2020. However, the pandemic forced them to postpone the nuptials, and they aimed to marry in November that year. Unfortunately, the second date also had to be nixed. 
The 57-year-old admitted on her show Today with Hoda & Jenna that she is determined to tie the knot with her long-time partner despite the challenges. 
Kotb elaborated that a formal marriage would allow her and her daughters to feel even more like one big, happy family. She highlighted her age difference with her kids and mentioned how complicated it would be for her children to explain their parents were old and unmarried. She opined that a wedding was the last thing that would make her family feel complete. 
Hoda Kotb and Fiance Plan On Adopting Third Child
When Kotb adopted her first daughter Haley Joy in 2017, she was 50. She called Andy Cohen and expressed her disbelief at becoming a mother. 
Cohen supported her life choice and assured her that the baby had arrived right on time. Two years later, Kotb and her partner adopted another daughter, Hope Catherine. 
In October 2020, Hoda surprised her fan and followers, revealing she and her future husband had filled out the paperwork to adopt a third child in the family.
Since the announcement, Kotb has kept her followers in a loop regarding the adoption. 
"I thought it would be a different game," she shared during an interview with Cohen in July 2021. Additionally, the mother-of-two remarked the process had been "really slow" because of the pandemic. 
She also mentioned they were patiently waiting for the process as per their agency's suggestion.