Is History Channel's Survival Series 'Alone' Staged? Here's What We Know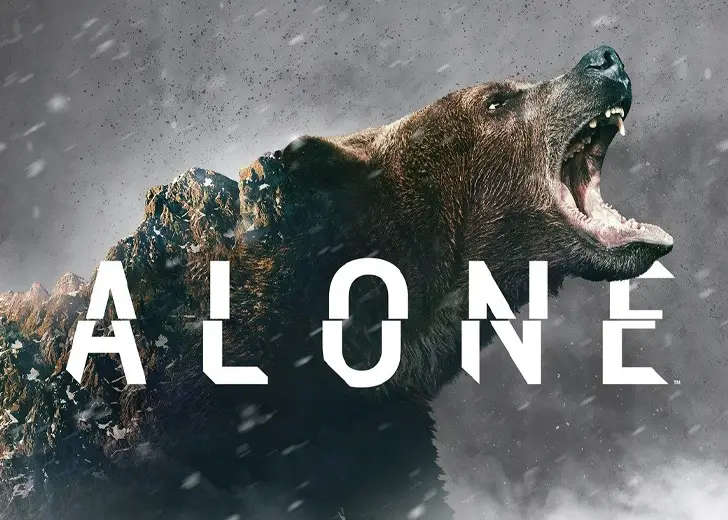 Alone, a History channel reality series that shows survival experts try their luck out in the wilderness all alone, gained a massive fan following soon after its premiere in 2015.
Since then, each season, the show takes things to the next level. It is as exciting as it gets for survival show lovers.
However, with the increase in the thrill, doubts also set in viewers' minds. Many have often questioned the show's authenticity and whether it is as real as possible.
'Alone': Real or Staged?
Alone has many qualities that make it a one-of-a-kind survival show. The things that happen in the series or shown on TV are mostly real, with a few caveats.
The show starts off basic — 10 contestants are thrown into the wilderness with very little to fend for themselves. And the last one to not give up wins a cash prize of $500 thousand.
They are alone. They have no help from the show's production team in filming their activities. And the show can last for a year at times.

History Channel's 'Alone' has always been suspected to be staged, but it does not seem to be fake. [In Picture: Alone season 7 cast] (Photo: Instagram)
But those are not all entirely true. Yes, the contestants are alone, but they aren't that far from civilization.
All contestants have GPS trackers with them and are not that far away from humans, even though they are not allowed to meet anyone during their time on the show.
They handle their own filming. The survivors are provided with cameras, and they set up their filming setups. But the batteries drain over time, and the crew replenishes their batteries.
They are also not alone in another sense. Even though they are out to fend for themselves, their activities are constantly monitored.
The contestants are given health checkups as the show progresses, and even in the earlier stages, they have nightly check-ins where the contestants get sent texts to confirm they are okay, and they just reply with an "OK."
As for the basic belongings, the contestants are provided with a phone (for tapping out), a GPS tracker, wild animal repellant, tourniquet, bandages, headlamp, mirror, and a floatation device.
They are made to choose things they think they need at the start of the season but may not take certain items like fishing rods, ammunition, and maps.
Other than these, the level of survival skills the survivors show is also not staged. Alone is known for survivors that show remarkable levels of perseverance, strength, and emotional stability, and these are all things very difficult to be staged.
The physical, psychological, and emotional stress the contestants go through is real, which is apparent in their weight loss and physical harm.
This shows that the producers do not influence the show during the filming or manipulate the direction things take as the seasons progress. But they still have their way of changing things later.
'Alone' Fans Not Fond of Show's Producers and Editing
Even though everything that happens before and during the filming is real, the clips still have to go through an editing process because it is still a reality show.
There have been plenty of Twitter rants and Reddit threads where people voice their annoyance at how the show is presented in its final form.
Many people are discontent with how the show contains repetitive clips even though the contestants film hundreds of hours of footage in isolation.
All the contestants were not introduced until the third or fourth episodes in many seasons. And many others felt that all contestants were not getting adequate screen time.
Another grievance the fans have is how Alone's producers focus on the dangers of predators trope too much. This, according to them, did not do justice to the survivors' skill set and personalities.
But, despite how the show looks in its ultimate form, it is as realistic as it can get with what the survivors go through during their isolation.