Herschel Walker's Mental Health Condition Caused the End of His Marriage with Wife Cindy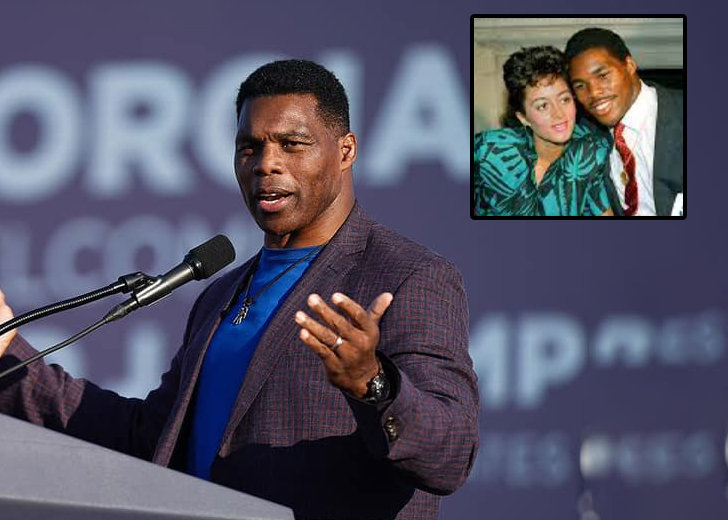 Herschel Walker, a former NFL player, was married to his first wife, Cindy Grossman, in March 1983. 
They led a happy married life for years and welcomed son Christian Walker in 1999. 
But their marriage turned south when the former football player started having trouble with an identity disorder.
Walker was diagnosed with a mental health condition called Dissociative Identity Disorder (DID).
He opened up about it in his book, Breaking Free: My Life with Dissociative Identity Disorder, sharing that he kept it a secret for years. 
As a result, his mental health gradually deteriorated, inciting conflict between him and Grossman.
During the dark times, Walker threatened to kill his spouse several times. 
In a 2008 interview with CNN, Grossman revealed that he held a razor to her throat and a gun to her temple, threatening to blow her brains out.
Meanwhile, Walker claimed he did not remember any of it but held himself accountable for his actions. 
Although the athlete sought treatment, Grossman, who had enough, did not stick around and filed for divorce in the early 2000s. 
Herschel Walker Married Second Wife
After Grossman, Walker married Julie Blanchard. The duo got married in May 2021. 
Not much is known about Walker, who has kept most of her personal life away from the spotlight. She also does not have any public social media accounts. 

Herschel Walker and his wife Julie Blanchard with his family. (Source: Herschel Walker/Instagram) 
However, Walker has shared photos of him and his wife on a few occasions, such as the one above from their family gathering on May 14, 2016.
It appears the couple has not started a family as there seems to be no evidence they have kids. 
Herschel Walker's Wife Accused of Voter Fraud
On November 6, 2020, Walker took to Twitter to highlight the issue of voter fraud. He penned anyone found manipulating the votes should be prosecuted.
"This is the integrity of America's future," wrote Walker. 
But right after his patriotic post, he and his wife made headlines as Blanchard was accused of voter fraud. 
She had allegedly cast votes in Georgia while living in Texas. 
As per The Atlanta Journal-Constitution, it is "illegal for non-residents to vote in Georgia in most circumstances."
A case sheet obtained by the Associated Press showed the Secretary of State's office opened the investigation into Blanchard on August 10, 2021. 
Almost two months later, news broke out that Walker's wife had not committed any residency violation by voting in Georgia in the 2020 general election. 
She had requested a ballot be sent to her in Westlake, Texas, for the 2020 presidential election and returned it. 
An investigator told the State Election Board that Blanchard had a Georgia driver's license and vehicle registration.
She also owned property in Atlanta, had utility accounts in her name, had a business in Georgia, and paid state income taxes. 
In addition, Blanchard said she considered herself a resident of Georgia, even though Walker owned a home in Texas and they spent time there.
The investigator told the board since there were no violations, the board voted unanimously to dismiss the case.