Why Is Christian Walker Trending? Gas Price Controversy Explained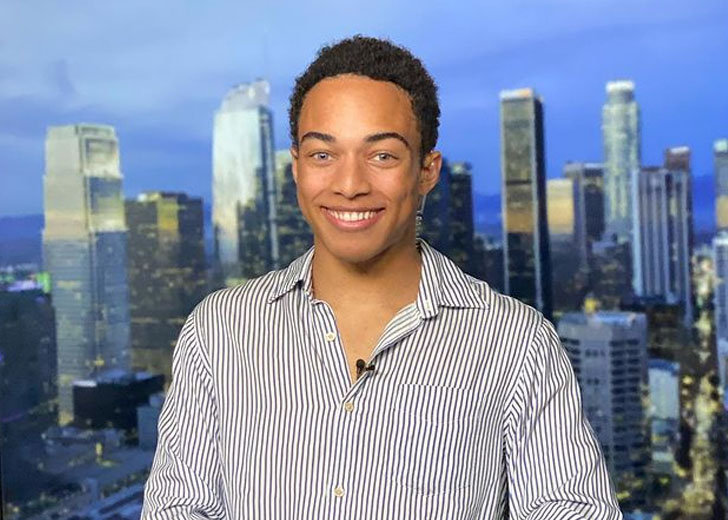 Christian Walker isn't too happy about the rise in gas price in the United States.
On December 10, the activist took to his social media to share a video ranking about gas prices.
Walker complained about increasing gas prices and blaming it on President Joe Biden.
"Y'all said Joe Biden was gonna be the great unifier, this is divisive to my bank account and my hard earned money," he stated.
He continued to say, "Families struggling to afford to get to work, that's unifying? That's bringing the nation together?"
Christian Walker's Video Went Viral
The video quickly became viral across the internet and later ranked in the trending section of Twitter.
However, most people criticized the video, noting the irony of video.
They stated it was ironic to see someone wearing a designer Givenchy hoodie and complaining about the price hike.
"High gas prices are affecting Republicans and Democrats alike. Maybe someone should tell Christian Walker that he's paying $100 a tank for gas because he's putting super premium octane in his Range Rover?" someone tweeted.
Another added, "That ridiculous video by Georgia Senate candidate Herschel Walker's son Christian Walker blaming President Biden for high gas prices while wearing a $1,200 hoodie is proof the apple doesn't fall far from the tree."
Walker, who has over 458,000 followers on Instagram, received over 57,200 hearts and more than 2800 comments in his post on Instagram.
Christian Walker Responds to the Controversy
After his video received backlash, mainly focusing on his designer hoodie, Walker came forward to respond to the controversy.
In one of his video responses, he pretended to cry and stated that the Democrats didn't like him because he was rich.
He sarcastically continued to say, "I'm sorry that my parents weren't lazy on the couch all day waiting for handouts, I'm sorry that they built businesses and won championships and now I can shop at Fendi and Givenchy."
It's simple: I'm not a victim, I love America, and I don't pretend to be oppressed in the most opportunity filled country in the world.

That's why the democrats hate me. — Christian Walker (@ChristianWalk1r) December 14, 2021
A Twitter user who criticized him, saying, "complaining about gas prices in a Givenchy hoodie. top tier parody," also received a reply from Walker.
The internet personality replied, "Yes because me wearing a givenchy hoodie is totally connected to the fact that working class Americans are struggling with gas prices right now."
Similarly, another person accused Walker, stating that he had never worked a day in his life.
To that, the activist responded by revealing that he had formerly worked at Williams Sonoma at the cash register while winning two world championships and skipping a grade.
I worked at Williams Sonoma at the cash register, while winning two world championships, and skipping a grade.

I've done more in a year than you've done in a lifetime. Jealous POS. https://t.co/iGNkhpVwdI — Christian Walker (@ChristianWalk1r) December 13, 2021
He also said he had achieved more in a year than the people abusing him had in their lifetime.
Check out his other responses below:
Any liberal who attacks me today is racist and homophobic. They made the rules, not me. — Christian Walker (@ChristianWalk1r) December 13, 2021
I don't need to be poor to care about the working class. Your jealousy blinds you of any sort of reasoning or logic.

If you spent more time working instead of envying what I have maybe you could have it one day too. — Christian Walker (@ChristianWalk1r) December 12, 2021
Who Is Christian Walker?
Walker, a renowned social media political commentator, is best known as the son of American retired football player and political candidate Herschel Walker.
He often discusses pop culture, politics, and modern issues from a right-wing perspective in his social media and blogs.
In addition, he is also a two-times world champion competitive cheerleader and began commentating online after the BLM attacks that rampaged America.