Helen McCrory Told Her Kids to Be Brave about Her Death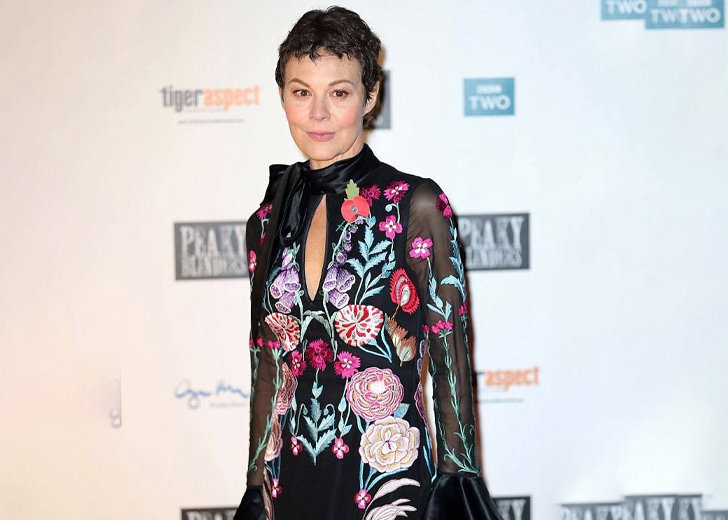 Helen McCrory, who starred in Peaky Blinders and Harry Potter, left her 2 kids with some heartfelt advice before succumbing to cancer in April 2021.
The actress shared daughter, Manon, and son, Gully, with her husband Damian Lewis, who announced the news of her death on Twitter.
According to Lewis, McCrory was "utterly heroic" until the very end and had no "real interest in self-reflection."
Despite the fact that McCrory left her kids too early, Lewis was proud that she "prepared them for life".
Before passing away, the Fantastic Mr. Fox voice actor had repeatedly told her kids not to be sad even though she was not going to make it.
"I've lived the life I wanted to," said McCrory to the kids.
She exhorted them to be "courageous" and "not afraid."
Lewis confessed that McCrory had given him permission to find love after she had passed away.
According to the Once Upon a Time in Hollywood actor, McCrory advised him to have "a lot of girlfriends," and that love was not possessive.
She also jokingly told Lewis to not "snog someone" at her funeral. She passed away comfortably at home, surrounded by the warmth of love from family and friends.
Lewis remarked that the kids borrowed the "fearlessness, wit, curiosity, talent and beauty" from their mother.
Helen McCrory and Her Relationship with Her Family
McCrory had been married to Lewis for over 14 years, and the couple's impressive acting credentials made them a Hollywood power couple.
The pair met while performing in Five Gold Rings at London's Almeida Theatre. McCrory was attracted towards Lewis' ability to make her laugh a lot.
In July 2007, McCrory and Lewis tied the knot in Kensington and Chelsea Registry Office in front of family and friends. They had a short but lovely honeymoon that lasted an evening.
Manon, 14, and Gulliver, 13, are the couple's two kids. The family's primary residence is in London. They also have a house in Suffolk, near Sudbury.
McCrory earlier expressed her belief that she and Lewis were "made for each other."
While the couple had a happy marriage, they were also aware of each other's professional obligations and the sacrifices each would have to make in order to advance in their careers.
Lewis was very supportive of his wife. He became the reason McCrory decided to take the role in the ITV drama Fearless in 2017.
"Yes, he is [supportive]. Much more so than I am," said the actress gushing about her husband's support.

Helen McCrory on the set of 'Fearless' with co-star Dhaffer L'Abidine (Source: L'Abidine's Instagram)
Lewis had agreed to look after the kids to enable his wife to take on the role.
During their marriage, McCrory and Lewis agreed that neither of them would accept work at the same time.
This was done to guarantee that one parent was always available to look after their two children while the other was filming on location.
Helen McCrory Swore Friends to Secrecy about Cancer
The actress kept her condition a secret from most people and continued her charitable activities weeks before her death.
McCrory wished to keep her sickness a secret as she didn't want it to dominate her family or her career.
"Her need to be fully alive and be committed and to take things incredibly seriously, such as her family and charity work, defined her last few years for her as much as ever," one of her friends told The Guardian.