Cillian Murphy Fondly Remembers 'Peaky Blinders' Co-star Helen McCrory
"It was a privilege to have worked with this brilliant woman, to have shared so many laughs over the years," said Murphy.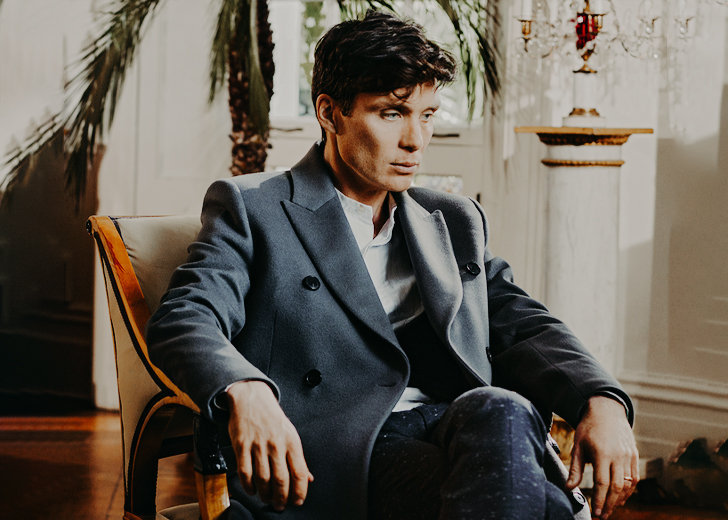 Cillian Murphy, who recently appeared in A Quiet Place Part II, has opened up about the death of his co-star Helen McCrory.
The actor is well known for playing Tommy Shelby in the BBC drama Peaky Blinders, where Helen McCrory played his on-screen aunt for more than a decade.
J.K Rowling, Cillian Murphy, and Others pay tribute to Helen McCory
Last April, Helen McCrory, who played the role of Tommy's no-nonsense Aunt Polly, passed away due to cancer. The Homeland actor Damian Lewis took to Twitter to share the death news of his 'beautiful wife.' The actor passed away at home after fighting valiantly with the fatal disease at the age of 52.
Soon, Cillian Murphy joined J.K. Rowling, Bonnie Wright, and others to pay tribute to the 'Harry Potter' actress for her phenomenal work. 
Cillian Murphy Breaks Down at the Loss
In an interview with EW, Murphy said, "I am broken-hearted to lose such a dear friend. Helen was a beautiful, caring, funny, compassionate human being."
He said Helen McCrory had the superpower of making an ordinary scene very special with a fine balance of power and vulnerability. She was fun loving and had deep compassion for everyone.
He added that it was a marvelous feat to balance her career and family so well. 
Murphy Said His 'Closest Colleague' on 'Peaky Blinders' Set Was Helen McCrory
Murphy was heartbroken after the shocking news. He reminisced about how carefree and magnificent Helen was as an actor. The Dunkirk actor considers himself fortunate to have got the chance to work with a brilliant woman like her.
Following the week after her death, Murphy shared a heartwarming tribute stating that he will miss her, the time they spent laughing throughout these years. "I will dearly miss my pal. My love and thoughts are with Damian and her family, " wrote the Irish actor.
Peaky Blinders Season 6 has recently begun with the production, and there is no confirmation on whether the late actor has shot any scenes. 
Besides Peaky Blinders, the versatile actor had awed the audience with her charming screen presence in Skyfall, a James Bond movie, The Queen by Peter Morgan, and as Narcissa Malfoy in the Harry Potter franchise.
After her death, Helen's co-stars and friends shared their condolences and remembered her for her incredible performances on stage and screen.