Heather Headley Adores Her Husband Brian Musso — Her Instagram Has The Reciepts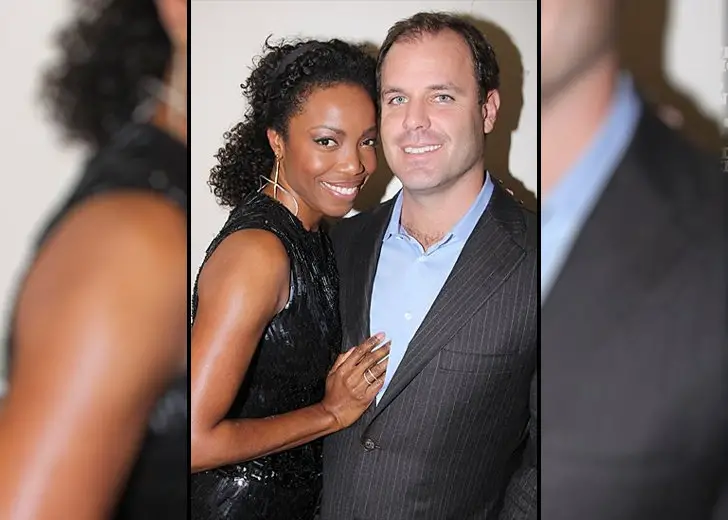 Former NFL player Brian Musso and Heather Headley welcomed their third child in April 2019. 
She confirmed the news of her baby daughter by posting a picture of her daughter's feet on Instagram. In fact, she uses Instagram quite a lot to shower praises on Musso and their family.
The couple seemed more than thrilled to welcome their baby daughter.
Heather Headley and Husband Brian Musso Welcome Their Daughter
Headley and Musso have been married for over a decade and share two sons, John and Jordan.
The couple kept their third child's pregnancy hush-hush, but the fans got to see the picture of their daughter through a post. 
Headley captioned the picture expressing her heartfelt gratitude. She explained that the pregnancy gave her unexpected happiness.
Heather Headley on Marriage and Children
Headley said to Playbill that she has the best partner; one who supports her and her children in every way possible. 
She posts pictures of her children now and again, flaunting them casually with her fans. 
In 2021 she shared a picture of her sons on Instagram. In her caption, she explained how her two sons were like their mother and father. 
She stated that one is thoughtful and silently strong like her husband, and the other is loud and dramatic. 
In the caption, she also spoke highly of her husband. She requested her kids to treat women like their father does.
On a post where her husband was carrying their daughter, Headley said Musso is a caring father who carries the family along. She added that he always protects and leads them.
She use her Instagram talks about her kids, marks their every footstep, and shares it with her fans.
On National daughter's day, Headley posted a monochrome picture of her holding her daughter.
She stated she was a blessed mom and said she wanted to live longer to see her children grow old and accomplish their goals. 
Heather Headley and Her Happy Family
The Tony Award winner and her husband live happily with their family in Chicago. The house was supposed to be a gift from Musso to Headley.
Musso's intent for building the house was to provide a recording studio for his wife, but it later turned into much more to the couple and their three children.

Brian Musso and his daughter on a hike. (Source: Heather Headley's Instagram)
Headley told People, the house means a lot to them, and they want to love this place forever. The time spent with her family has made the place more special in her heart. 
She added that during the pandemic, the family was together, and the property has made all the difference, having a little home away from home.