HA:TFELT's Dating History Consists of Boyfriends Mostly Younger than Her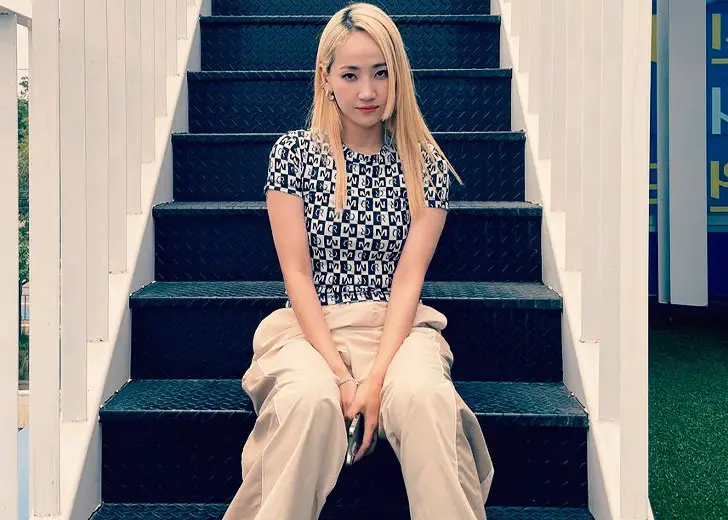 South Korean singer Park Ye-eun, professionally known as HA:TFELT, might have turned 32 on May 26, 2021, but she has never dated a man older than herself.
Instead, her dating history, surprisingly, comprises many younger men. 
The musical artist recently appeared on SBS Plus's reality show, Love Master Season 2, and attended a fortune teller session, spurring a surprising conversation regarding her love life.
HA:TFELT's Ex-Boyfriends Depended on Her 
As the episode started, the fortune teller prophesied that most of the men in Ye-eun's life depended on her.
To everyone's surprise, the singer agreed with the forecast, elaborating on the point while sharing tidbits of her dating history.  
"I've only dated men in their 20s," she shared out loud. Then the  32-year-old mentioned how her age was ascending, but her boyfriends' ages were descending. 
Ye-eun shared an instance where one of her young boyfriends asked her to buy a toothbrush and underwear at a convenience store.
She then remarked that the guy was so young that she felt like he was incapable of buying things on his own. In consequence, the K-pop star broke up with him. 
After her comments on the prediction, one of the show's hosts, Hong Jin Hyung, tried to dig deeper into her story. He questioned Ye-eun if the partner bought his things for himself or his manager bought them for him. 
Without beating around the bush, the former Wonder Girls member admitted the guy was a celebrity. 
She even added that she had only dated celebrities as of the interview, revealing she had been in a relationship for about ten times. Ergo, she had dated ten dignitaries. 
Despite being open about her boyfriends' age, Ye-eun didn't bother to reveal the identity of her former beaus.
Her fans could figure out that among the ten mentioned ex-boyfriends, one was the fellow singer Jeong Jin-woon, known mainly by his stage name, Jinwoon.
HA:TFELT's Dating History
Ye-eun was openly dating Jinwoon, a former member of the boy band 2AM, in 2014. The duo met as JYP Entertainment label mates and bonded instantly. After a brief friendship, they started dating. 
However, after around four years, their relationship ran its course, and the pair "naturally grew distant." As a result, they broke up in 2017.
A year later, Ye-eun opened about the split during an interview on MBC Every1's Video Star, as reported by Soompi.
She recalled how her fans and followers congratulated her when she first announced her relationship with Jinwoon. But then the fan's interference in her love life intensified as she took her relationship to social media.
"The interference was a bit difficult," the Goyang native remarked before starting that she regretted dating publicly.
The soloist added she was not the type of woman who regretted things; however, she expressed that her new boyfriends would feel burdened because they knew who she dated previously. 
Just months after her candid interview, Ye-eun told BNT Magazine that she would still make her relationship public if her new boyfriend wanted it to be so.
Then implying she was single, the 'Saying I Love You' songstress stressed she couldn't wait to date somebody, to find somebody whose values matched her own.