Harold Perrineau and Wife Stood by Their Daughter Aurora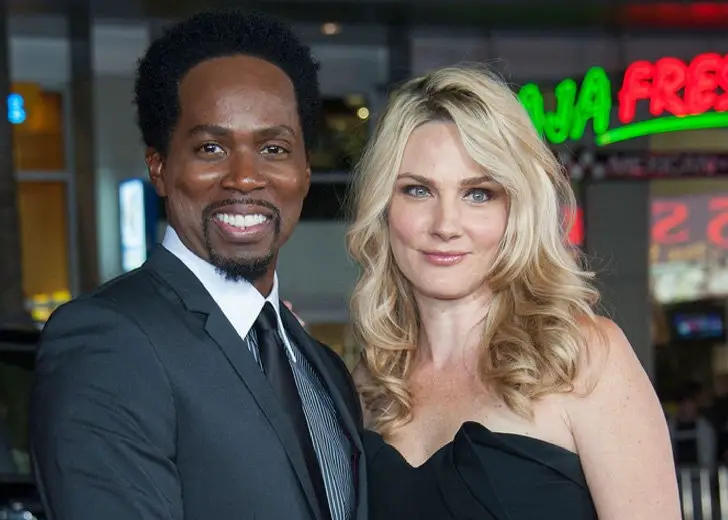 Harold Perrineau is always ready to protect his daughters.
The Lost alum has three daughters with his wife Brittany Perrineau, Aurora, Wynter Aria, and Holiday Grace. 
Perrineau has spoken out to support his eldest daughter, Aurora Perrineau, twice. Once, when she faced racist abuse, and another time when she went public about being sexually abused.
Harold Perrineau Spoke up for His Daughter Aurora Perrineau
Perrineau's daughter decided to become an actor to follow in her father's footsteps.
In October 2015, when she won the part of the lead character in Jem and the Holograms as Jem's African American bandmate, Shana, it should have been a joyous point in her career.
But the actress revealed critics were biased toward her casting. Labeling her as "not black enough" for the role. She also faced online criticism but did not know how to deal with it.
Perrineau spoke out against the racist criticism his daughter faced in an essay published on The Wrap. 
"The reason I'm so angry right now (and I'm sure that many people will be able to understand this) is that I feel like my daughter — MY CHILD — is being attacked," he wrote. "She is being harshly and unfairly judged during a time when she should be relishing her accomplishments."
He even mentioned that some fanatics even suggested Aurora 'kill herself' for taking the role. But the actor didn't meet these remarks with negativity. Instead, he redirected his negative energy into something creative.
"Can we stop looking to Hollywood to define who we are and find ways that we can define ourselves?" he wrote.

Harold Perrineau with his wife Brittany Perrineau and two younger daughters, Wynter Aria and Holiday Grace. (Source: Instagram)
He hoped that the people criticizing her daughter rather put their energy into creating characters that look, sound, and feel like humans rather than focus on someone's blackness or lack thereof.
At the end of the essay, the actor asked, "What do you create?"
Harold Perrineau Says His Daughter Is a Warrior
As per Variety's report on November 17, 2017, Perrineau's daughter, actress Aurora filed a police report accusing "Girls" writer Murray Miller of sexual assault.
Miller denied the accusation in a statement through his attorney.
Girls co-showrunners Lena Dunham and writer Jenni Konner released a statement defending Miller, for which they faced major backlash. They later retracted their statements and apologized.
Perrineau once again spoke out in defense of his daughter in a lengthy statement via Twitter on December 8, 2017.
The actor began the note by expressing his inability to find works in the wake of the news. 
His wife was so devastated that she did not eat or sleep.

Harold Perrineau's lengthy Twitter statement in defense of his daughter. (Source: Twitter)
But in that silence, the proud father recognized their daughter was a warrior. "I noticed her strength and bravery. I noticed her stand up," he wrote.
The actor stated that he had his #metoo moment.
Then he voiced solidarity with other celebrities who were fighting their own battles. And in the end, the actor warned the people who think they can get away with abuse.
Later on August 10, 2018, Miller wasn't charged with the sexual assault accusation.