'Hacks' Star Hannah Einbinder Found Jump from Standup to Acting 'Intimidating'
Hannah Einbinder is fairly new to acting, although no stranger to comedy.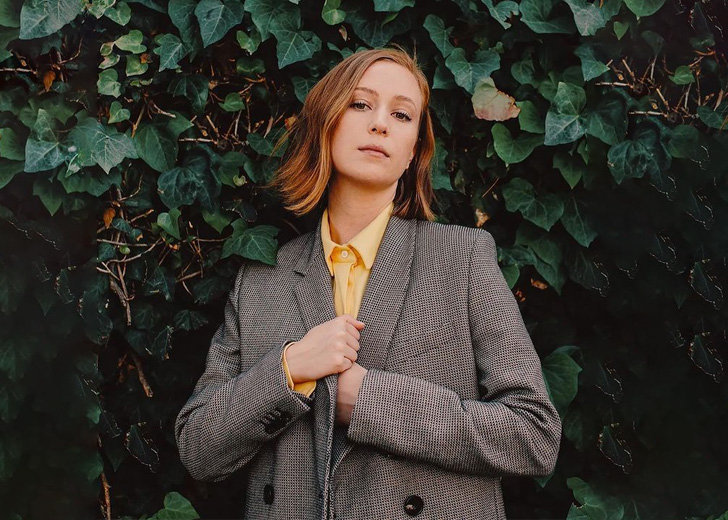 Hacks premiered on May 13 this year, and ever since its release, the dramedy has taken the comedy world by storm.
The HBO Max series centers on legendary Las Vegas comedian Deborah Vance (played by Jean Smart), who takes an up-and-coming comedy writer Ava (played by Hannah Einbinder) under her wings. 
Ava, a comedian herself, is desperately looking for a job after getting canceled in a Twitter storm, and Vance needs someone who can bring something new for the exalted, albeit tired comedian. With their alpha personalities, the two reluctantly team up. 
Critics are applauding the show for its authenticity and attribute its success to the chemistry between Smart and newcomer Einbinder. Einbinder's entitled and snarky role as a writer was even nominated for Outstanding Supporting Actress.
It is impressive considering that this series is only her fourth acting credit, and while she may be pretty new to acting, she is no stranger to comedy. At 23, she became the youngest comedian to perform on The Late Show with Stephen Colbert.
She has the same passion for entertaining as her on-screen character, Ava. During her interview with Deadline, the actress discussed more about her new role. 
Einbinder's First Major Role
Einbinder might have done a lot of stand-up comedy in her life, but Hacks is her first significant TV role. The actress shared she was actually intimidated and was "pretty anxious for a good deal if it." 
She admitted that the pressure of honoring creators Lucia Aniello, Paul W. Downs, and Jen Statsky's work got to her head. She wanted to ensure that they were happy with her and how she portrayed Ava. 
But luckily for her, she could handle her role with ease, thanks to the surrounding people.
I felt that they all made me feel so comfortable off screen, and on that day after day, my anxiety was losing the battle because there was all of this overwhelming support to counteract it. 
She is grateful to her peers and collaborators because they helped her take on something of this caliber. 
Bringing Her Character to Life
As for her bringing her character to life, Einbinder revealed that instead of focusing on the down-and-out aspects of her character's life, she focused on her potential and betterment instead. 
She explained that while she understood Ava was gifted and had forgotten "what was really important" after being lured by Los Angeles' pace, to her, Ava was more than her circumstances. 
Einbinder explained that she saw potential in her and added that as a comedian herself, she understood what it meant to need comedy, using it to fill a void and wanting to work in comedy. She wanted people to be compassionate and sympathize with Ava. 
And as a comedian who wrote her own jokes, Einbinder wrote a lot of her own jokes for Ava. She and Smart also engaged in spontaneous dialogue, many of which made the final cut. You catch season 1 of Hacks on HBO Max.