Hank Williams Jr. And His Sons Don't Have a Close Bond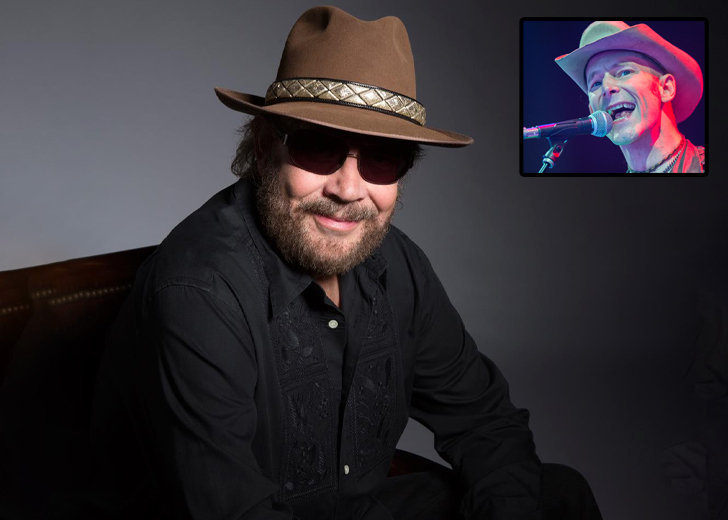 Hank Williams Jr., second in line in the Hank Williams family tree, is a father of five. However, he was not present in a few of their lives.
Williams Jr. especially had a not-so-close relationship with his son, Shelton Hank Williams III, or Hank3. And similar is the story with his other son, Sam Williams.
But why was he not in his sons' lives? 
Hank Williams Jr. Didn't Have a Great Relationship with Sons
Williams Jr. was a big name in the country music scene. He was the descendent of Hank Williams and has churned out music albums like they're nothing.
Having released 55 albums till now, Williams was one busy man in his prime. He was usually out making music and touring.

Hank Williams Jr. never had a great relationship with his sons and family because of his career and involvement in music. (Photo: Hank Williams Jr./Instagram)
All the tours and performing meant he could not spend much time with his second wife, Gwen Yeargin, and his sons. This distance took a toll on his marriage.
So, when Hank3 was just three years old, Williams Jr. and Yeargin divorced. This was around when his father, Hank3's grandfather, also passed away.
It had seemed like a family tradition — Williams Jr., too, had grown up without seeing much of his father. And the same happened with Hank3.
Hank3, too, developed an interest in music. But he had grown to care less about his father.
He knew who his father was — a famous country music artist — but he developed a liking for styles other than country.
When about eight, Hank3 received a drum set and began practicing. Over time, he found Metal, Punk Rock, Acid Rock, and Hardcore Southern Rock more appealing than country music.
Hank3 eventually had to turn to country music to save his life from financial ruin. And he developed his own identity within the Williams music family.
He even made a record with his father and grandfather's recordings — The Three Hanks: Men with Broken Hearts — in 1996. It was a great success.
Hank3, though, has never been proud of the record. He wished he had done the record years later when he had his own identity and footing in the music scene.
It was all the behind-the-scenes thing that annoyed him about it.
"That record…it was an honor to sing with Hank Jr. and Hank Sr. It was that," Hank3 said in an interview in 2008. "But as far as listening to the record or supporting it, I've never supported it or been that proud of it just because of the behind-the-scenes things."
Williams Jr. also did not have the best of bonds with his other son, Sam Williams. And the relationship reportedly deteriorated further in 2020.
After Williams Jr.'s daughter, Katie Williams, died in a car accident in June 2020, Sam was silently put in conservatorship by Williams Jr.
Having had enough of the constraints in his life, Sam spoke out about it in a silent video on YouTube in February 2022.
In the video, he just held up a sign that read, "I want out." The video caption said, "I've been quiet a long time now. I want out of this, and I don't mind people knowing."
"They took my grief process, my spirit, my money, my car, my home, and everything possible in order to 'protect me.' Well, I need protection from them," it further read.
Hank3 Not Repeating the Same Mistake with His Kid
Hank3 grew up quickly because of his childhood traumas — getting molested by his great-uncle, hanging out with addict friends, and fathering a child in his teens.
He turned to country music, and it became his saving grace after his child's mother, with whom he had not had contact for two years, sued him for child support and won.
But, later in life, Hank3 made an effort not to let his son, Coleman Finchum, go through the same fatherlessness he had endured.
He reconnected with him, and they even lived together in 2019. At the time, Finchum was 20 years old and a junior in college.