Hank Williams Jr. Nearly Died in an Accident 47 Years Ago after Falling 500 Ft off a Mountain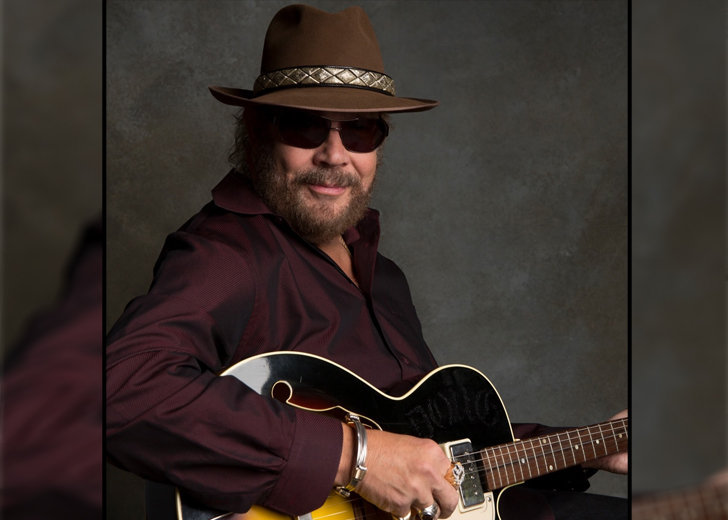 Born in Shreveport, Louisiana, singer-songwriter Randall Hank Williams, professionally known as Hank Williams Jr., has been in the spotlight from a young age.
The reason? He was the son of Hank Williams and Audrey Mae Sheppard Williams, both of whom were renowned musicians of their times.
While growing up, Williams did make a few headlines, too, but none of them were as scary as the news of his accident that nearly took his life.
Hank Williams Jr. Had a Deadly Accident
On August 8, 1975, when he was 26 years old, the 'A Country Boy Can Survive' singer and his friend went hiking along rugged terrain near Ajax Lake in search of goats.
Williams unfortunately slipped and fell about 500 feet. According to a story from The Associated Press, he sustained "serious head injuries as he struck jutting rocks."
The accident reportedly not just injured his head but had scars on his face, too, and the scars are still visible.
The injuries were so painful and deep that Williams could not help himself get up; hence, he was first assisted by his friend, and later a helicopter was called to take him to the hospital.
To be specific, the helicopter was forced to land about a quarter of a mile away from the accident scene. The rescue then took six hours, with six men carrying Williams to the helicopter, which flew him to the nearest Missoula Community Hospital.
There, he spent over seven hours in surgery — led by a team of five doctors — for head and facial injuries.
What Happened after the Accident
When he finally gained consciousness, he found his godmother, June Carter Cash, and her husband, Johnny, in his hospital room.
"When I fell, there were only two people I saw when I woke up in the hospital bed, and that was Johnny and June," Williams told Rolling Stone in 2015.

Hank Williams Jr now keeps a beard and wears glasses to hide the scars on his face. (Photo: Instagram)
"June put a cross on me and told me it was all going to be OK. I never knew if I would sing again or not, talk again or not, let alone think about what I was going to look like. It was a scary time."
Williams' mother, Audrey, a close friend of Cash, also flew from Nashville to Montana to be by her son's side. 
"It's just a miracle the boy is living, but he's young and he's tough," she told The Tennessean a month after the accident. "It was just God's will for him to live."
Sadly, Audrey passed away less than three months after her son's accident at the age of 52. She had been facing financial struggles, and her home had been seized by the IRS for failure to pay taxes, but her son's near-death experience reportedly weighed heaviest on her.
In all those situations, Williams remained tough; and later, after two years and multiple surgeries, he came out of the hospital healthy.
Fast forward to the present, and the musician is regarded as a blend of Southern rock, blues, and country. 
On August 12, 2020, he was also selected to be inducted into the Country Music Hall of Fame.
As for the scars on his face, he chooses to keep a long beard and wears glasses to hide them from the media and fans.