HamzahTheFantastic Gets on Heated Instagram Live With All '4freakshow' Members to Address Post-split Drama
HamzahTheFantastic and Chase Rutherford are not on talking terms since early 2021.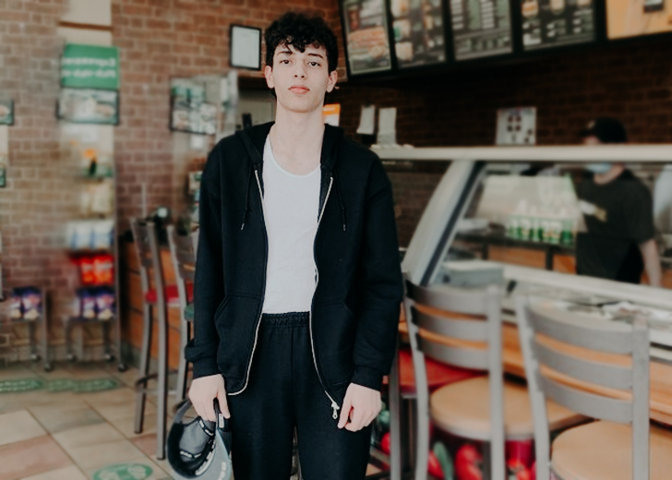 HamzahTheFantastic is a name that rose to prominence as a comedy content creator on TikTok. He is now renowned for his point-of-view style videos by his 1.4 million followers on the platform.
In addition, the social media star is also known as one of the four members of 4freakshow, a conversational talk show broadcast on Twitch. The other three members of the group are Haley Sharpe, Chase Rutherford, and Claire Drake.
The four teenagers usually do fun activities while live streaming, including mukbangs, pillow fights during sleepovers, truth or dare, and talent shows.
However, in recent months, the group members are beefing with each other. And it has constantly been discussed on the internet.
But here, it's not just fans who are talking; instead, all four of them are putting their opinion on the feud forward, either through Instagram live or Twitter.
Hamzah's Tweets
It was Hamzah's series of tweets, posted on August 5, 2021, that ignited the drama.
In one of those since-deleted tweets, he clarified he hadn't been "cool" with "this person" for a long time, despite them sharing good memories in the past. He also said he had no plans to rekindle his friendship with that person.
Hamzah, who has over 30.7K followers on Twitter, wrote the tweet without name dropping his friend. But his followers speculated that he was talking about  4freakshow's member Rutherford.
"When you post a friendship online its stays permanently just like everything else so people expect you to still be like that. I didn't even expect us not to be friends anymore tbh but you'd be surprised how people can change," he added in another deleted tweet.
One tweet, that hasn't been deleted, revealed that Hamzah and his group wouldn't be traveling to Canada as they had planned previously. The social media star further said no reunion would occur, addressing the still hopeful fans.
He Addressed the Break-Up
After the tweets, Hamzah addressed the controversy and break up drama amongst his circle in his Out of Character podcast video.
In the video uploaded on YouTube on August 8, he said the drama between his friends seemed very childish, but there were some personal reasons that made things worse for them.
And even though he initially said he didn't want to reveal those personal reasons, he hinted that Rutherford did him dirty, while Sharpe turned out to be two-faced.
It seems petty but if you knew what he did and what the harm he caused, you wouldn't say it was petty. Honestly, you wouldn't.
Hamzah also revealed they had not been on talking terms for the last 8 months — that is, early January 2021.
The next day, Sharpe replied to Hamzah's comment about her being a fake friend in a video by saying he thought so just because she tried to maintain a good relationship with him and Rutherford.
Reunion Ended in an Altercation
While most of their fans were already familiar with the feud, all four tried to come together and address the controversy.
Hamzah hosted an Instagram live on August 9. Sharpe joined first, and subsequently, Drake and Rutherford also joined.
In the video, no one spoke to each other properly. They kept blaming one another. And Rutherford, who had joined the session last, appeared on the 4 minutes long Instagram live for less than a minute.
Rutherford's departure enraged Hamzah as well as Sharpe and Drake.