Hal Sparks Said He Played a Married Gay Man on TV and He's Proud of It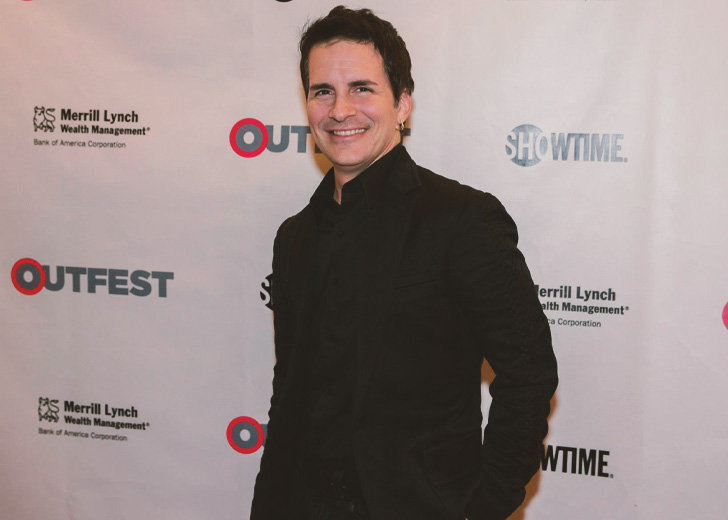 In December 2000, audiences were introduced to a group of gay men and women living in Pittsburgh through Showtime's drama Queer as Folk. 
Starring Gale Harold, Randy Harrison, Hal Sparks, Peter Paige, Scott Lowell, Thea Gill, and Michelle Clunie, the series revolved around the lives, loves, ambitions, careers, and friendships of a group of gay friends.
It was the first time people had seen empowered gay characters on television. 
Queer as Folk was groundbreaking, as it offered an unapologetic look into the issues affecting the LGBTQ community. 
It has been over twenty years since the original series aired, but Sparks, who played Michael Novotny, still remembers fondly and proudly being part of such a powerful project. 
Hal Sparks on Playing a Gay Character
In 2017, Sparks tweeted that even though he was not a married gay man, he played one on TV and was proud. 
In the series, Spark's Michael met Ben Bruckner in season two and despite all the trials and tribulations, the two eventually made it to the altar.
Their wedding took place in Canada, where same-sex marriage was legal in three Canadian provinces. 
The series was commended for tackling the growing controversy over gay marriage and left an impression on audiences who did not have the right to marry their partners at the time. 
During the first-ever reunion since filming the series finale in 2005, Sparks revealed why he had to play the role.
The actor shared that he was presented with the script by his manager. 
His manager told him he did not recommend doing the series even though the original one was a hit in England.
However, when the actor read the script, he knew that it was an important project. 
This has to be done, and it has to be done well. And I can contribute to that, it will be a gift in my life that I have been given. 
Hal Sparks Advocates for the LGBTQ Community 
Apart from playing gay characters on television, Sparks is also a longtime supporter of the LGBTQ community. 
Through his podcast, The Hal Sparks Radio Program, he has advocated for equality and civil-rights movements, including the NOH8 Campaign and AIDS Walk. 
During an interview with HuffPost, Sparks talked about his commitment to LGBT civil rights.
The actor explained that if one stood for freedom and equal rights, they had to support the LGBTQ community. 
He shared that while growing up in Kentucky, he hung out with four buddies. Two of them later came out as gay.
Statistical speaking, he noted that 50% of his friends were gay, which meant that LGBTQ was prevalent in societies and that issues affecting their community were significant. 
Sparks also touched on the AIDS crisis that affected the gay community.
He explained that the primary reasons for it were the lack of hospital visitation rights and to do his part in the crisis; he worked with Marianne Williamson, AIDS Project Los Angeles, and Project Angel Food.