Is Gwendoline Christie Married? Inside her Personal Life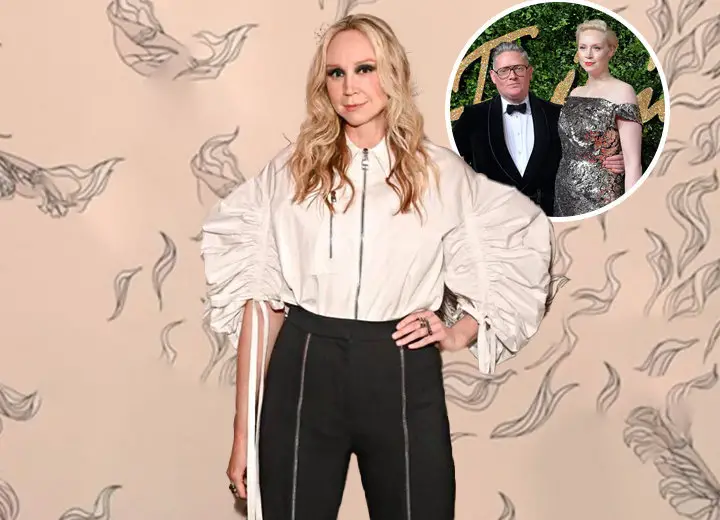 Gwendoline Christie became a globally recognized figure after wowing audiences with her performance as Brienne of Tarth on Game of Thrones.  
She famously submitted her name and got a nomination in the 2019 Emmys for Outstanding Supporting Actress in a Drama Series when HBO failed to do so. 
Speaking to the LA Times, the actress shared the reason behind her decision. 
"I checked that it wasn't an inappropriate thing to do, and I was told it wasn't. People submit themselves all the time. And I had to do it as a testament to the character and what I feel she represents," said Christie.
Although she did not take home the Emmys, her bold move made headlines. In fact, a lot has been talked about her career, but very little has been said about her personal life. 
The actress prefers to keep her private life away from the media's prying eyes, leading fans to wonder, 
Is Gwendoline Christie Married?
If you're wondering whether Christie is married, the answer is no. However, she had been in a long-term relationship with one of the most sought-after British designers, Giles Deacon, since 2012.
Deacon graduated from London's prestigious St. Martin's College of Art and Design and has since dressed countless A-listers such as Cate Blanchett, Solange Knowles, and Sarah Jessica Parker in his career.

Gwendoline Christie's partner, Giles Deacon in Paris. (Source: Instagram)
But the biggest highlight of his career came when he got the opportunity to dress a royal family member. 
In 2017, the designer created a lace wedding gown for Pippa Middleton when she walked down the aisle with hedge fund manager James Matthews. 
Deacon has also dressed Christie. He told The Telegraph in 2016 that she was his primary inspiration for his first couture collection. He shared that working with his partner was a pleasure and said she was a "fantastic muse."
Besides being a fantastic muse for his creation, the designer told Grazia UK how he was smitten with his partner. 
"I met Gwendoline six years ago through a mutual friend and was instantly smitten. For a million different reasons, I thought she was extraordinary. The way she carries herself was unlike anything I'd seen before," the designer told the outlet. 
Gwendoline Christie Is Supportive of Her Partner
While Deacon loves creating for Christie, the actress loves to wear his creation and is very supportive of her partner. 
In 2015, while speaking about Deacon to InStyle, she said she was wearing his dress from the Spring/Summer 2016 collection, which was going to be shown at London Fashion Week.
"I truly believe in him as an artist. He's one of my favorite designers, and he has an exquisite artistic vision with a brilliant and highly developed discipline. That kind of artist is rare, and I think it should be celebrated," she added.
The two often work together. For example, when Christie starred as Titania and Hippolyta in a new version of A Midsummer Night's Dream in London's Bridge Theater, Deacon designed two dresses for her performance. 
She told Vogue that "having her strength and Giles's strength" allowed her to take the space and deliver the story.