Grant Show and Wife Katherine LaNasa Still Keep Married Life Hot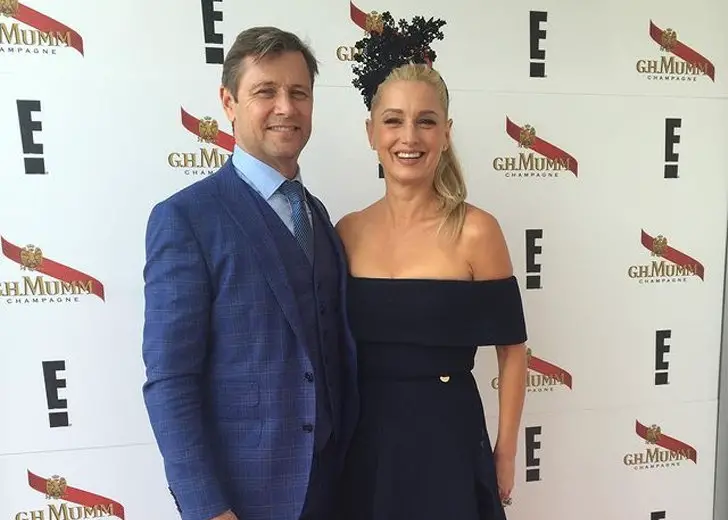 Grant Show and his wife, Katherine LaNasa, will celebrate a decade of marriage come August.
That might very well be because the actor and his wife agreed on a working strategy to keep their love alive early on in their marriage. 
Show confessed to People that he and LaNasa had no problem keeping their marriage hot — both inside the bedroom and out. 
Grant Show's Secrets to a Lasting Marriage
The first step that Show outed was that he and his wife were more like best friends.
He would make it a point to regularly spend time with her, even if it meant he'd be involved in an activity that he didn't necessarily enjoy. 
Of course, these acts were reciprocated. 
"She'll do things that are not necessarily things that she wants to do that I like to do – like she'll go play golf with me," he shared, "and then I'll do things with her, like go shopping."
Show reiterated that it was more of a process — "you just have to make sure to keep doing it."
Always Making Time For the Significant Other
Show also addressed how many people in the industry blamed broken relationships on their busy schedules.
So, he made sure that the relationship and spending time together was always a priority. 
The couple had a 10-day rule going. 
We've made sure that we get together in the same city and in the same bed at least once every 10 days – no more than 10 days go by.
Whenever they were shooting in different cities, either one of them would fly out to see the other.
When Show was out shooting Devious Maids in Atlanta, LaNasa was shooting Deception in New York. 
Every couple of days, he'd get on a flight to New York, and fly back to Atlanta to continue shooting his show. Rinse and repeat. 
"I must have made that trip about 16 times," he confessed. 
Show and LaNasa also prioritized communicating with one another.
Show told the outlet that he talked to his wife LaNasa three to four times on most days, and he made sure that they didn't ever go a whole day without talking at least once.
Grant Show and Wife Katherine LaNasa Are Parents to a Daughter
Since the actor spilled the secrets to having a lasting relationship, he and his wife have welcomed a beautiful baby girl into the world.
The couple exclusively revealed to E! News that their daughter was born on March 25, 2014, at 5:21 PM. Their baby girl Eloise McCue Show weighed 6 pounds and 3 ounces when she was born. 
They also told the outlet that they were blessed to have a healthy and beautiful baby girl. 
Show and LaNasa got married on August 18, 2011, in the presence of their family and friends at The Oak Grove at Ribbit Tree & Plant Nursery in Topanga, California. 
The bride wore a Naeem Khan gown and Prada shoes, while the groom looked dapper in a custom suit by Di Stefano Italian Fashion Group.
While Eloise was the couple's first child together, the wife had a son, Henry Hopper, from a previous relationship. 
The couple did not spend much time engaged, though — just a little over one month.  The couple had announced their engagement on July 12, 2011.