Gong Yoo Might Be Still Single Because He's Shy in Front of Women and Love
Yoo claims dating in reel life is less embarrassing than in real life.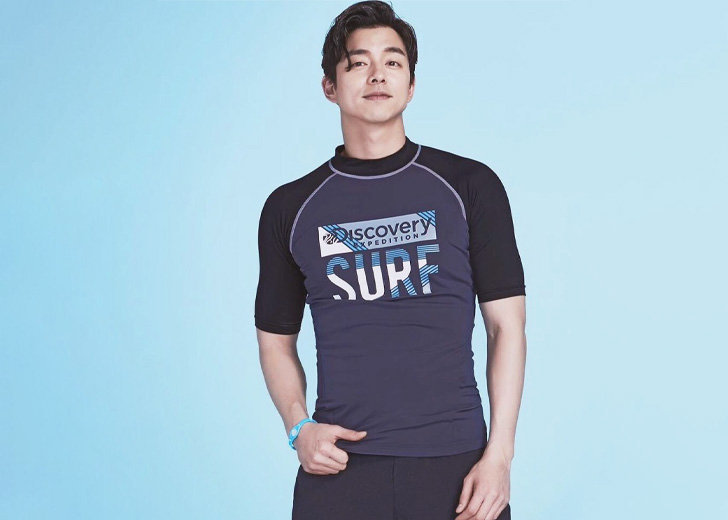 Gong Yoo is a heartthrob in the Korean film industry. Thanks to his affable personality and stints in worldwide hit movies and TV shows as Squid Game, Train to Busan and Silenced, his popularity has been only growing.
But, despite having millions of fans, especially women, who would die to be his partner, the Korean actor believes he is not the guy women would like. Here's what we know so far. 
Gong Yoo on Why Women Wouldn't Like Him
In November 2020, Yoo appeared on the variety show You Quiz on the Block and gushed on various topics, ranging from his projects, characters to poems. One subject that captured everyone's attention was his statements regarding his personality.
The interview's host asked Yoo how he would reply if his girlfriend asked him how much he loved her. "Oh, yeah. I love you," Yoo boringly replied to the question before clarifying his personality would reflect on the answer.
He added he wouldn't be able to overcome his shyness and look at his supposed girlfriend.
After the reply, Yoo mentioned he found dating and relationships awkward, explaining he wasn't the type of guy women liked. "I don't think I'm the kind of man who's bold in front of love," the Squid Game actor added.
Gong Yoo Says Dating Is Easier in Reel Life
Although Yoo shared how awkward he felt while dealing with women in real life, he mentioned he could handle such situations on screen. In his own words, he could do anything when being under a character.
Yoo elaborated his say, stating that the portrayal would feel comfortable and less embarrassing because the subject would not be him as a person but his character. And in that case, he could express his feelings as demanded by the role or the plot. 
The 42-year-old remarked that the very reason was what he liked most about acting. One could borrow a character and be different. 
Concluding his explanation, Yoo mentioned that his fan's mental image of him being a sweet and romantic person wasn't entirely accurate. The talented actor pointed out people had such an image of him because of his roles in TV series and movies. 
Then, he disclosed he wasn't a romantic or a caring person, stressing he was "more careless than what people thought."
Given Yoo's statement that he is shy in front of women and regarding such topics, it can be speculated that he is still single. No news of him dating a possible girlfriend has surfaced out on the internet. His social media also shows no hint of him dating.
Also, during an interview with Inquisitr in December 2016, the Busan native admitted to being too young to get married, He confessed he was already old enough to settle with a family but stated he wasn't ready for the responsibilities.