Gloria Reuben Failed at Hiding Her Celebrity Status on a Dating App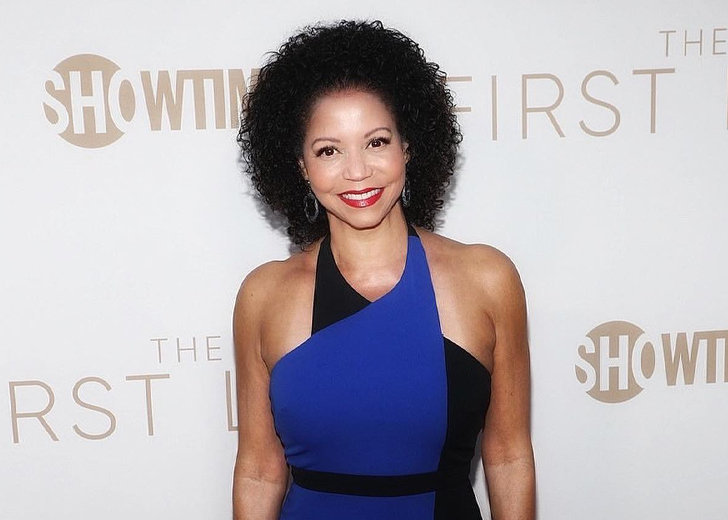 Gloria Reuben started her acting career as a TV star on the hit NBC hospital drama ER. 
She took on the role of physician assistant, Jeanie Boulet, which earned her two Emmy nominations and a Golden Globe nomination. 
After six seasons, the actress left the show and became a reliable supporting player on-screen. 
She continued to make a name for herself in many other television series, including Raising The Bar, Falling Skies, TV's Cloak & Dagger, City On A Hill, and Mr. Robot. 
Reuben played Krista Gordon, a therapist to Rami Malek's Elliot Anderson, in the hit TV series Mr. Robot, which garnered much attention for the cast's formidable acting. 
Mr. Robot ended in December 2019, and in the years since then, Reuben has taken on many projects, with the latest one being Hallmark's A Second Chance at Love. 
The actress reunited with Eriq La Salle, who played her love interest in ER for the new movie.
Gloria Reuben Opens up about Dating Experience with Eriq La Salle
During an interview with Hallmark, Reuben and her co-star discussed their new movie, and towards the end, they played the "this or that" game. 
The duo took turns asking each other questions, and one question Reuben asked La Salle was if he would prefer to go on a blind date or swipe on a dating app. 
Reuben noted they could not go on a dating app because people would recognize them. 
The actress recalled that she once tried it for ten days, but it was impossible. 

Gloria Reuben and Eriq La Salle talking about a dating app in Hallmark's interview. (Source: Hallmark/YouTube)
She tried to hide her celebrity status and went into incognito mode, but every guy recognized her and asked her if she was an actress. 
As for La Salle, he shared he would rather go on a blind date if someone he knew set him up, to which Reuben agreed that was the only way for them to date. 
After that, La Salle asked the actress if she preferred a unique opener or similar interests on a dating app. 
"If I were on an app, I don't need the unique opener. Similar interests are good but not unique opener," replied Reuben. 
Gloria Reuben's Past Relationship
Although the actress shared her thoughts on dating, no evidence suggests she is seeing anyone. 
She keeps her personal life away from the prying eyes of the media and rarely talks about it. 
However, according to the internet, Reuben was once married to TV producer Wayne Issak. 
Isaak began as the head of music and talent at VH1 in 1994 and left the company in 2001 to start his own company called Isaak Entertainment.
It is unconfirmed how they met or when they started dating, but they tied the knot on October 25, 1999. 
They did not have any children, and four years later, they called it quits. The reason for their divorce is still unknown. 
After the divorce, it appears Reuben concentrated on her career, for she never once made headlines for her love life.