On Glenn Shephard's Love Life and Why He Has No Wife Yet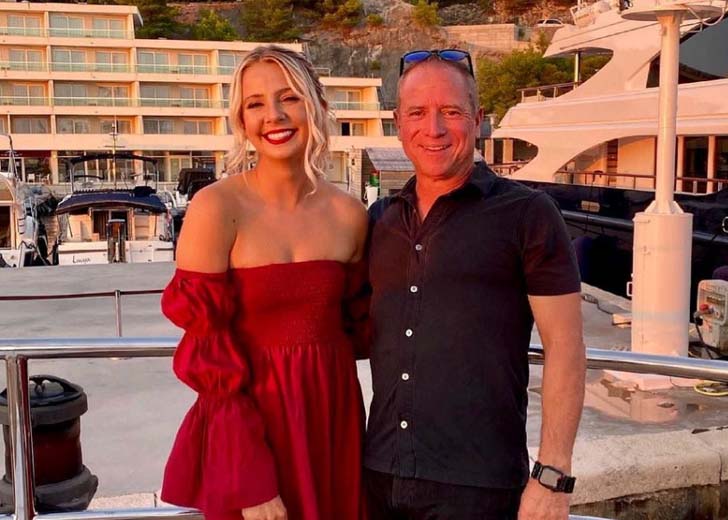 Glenn Shephard quickly rose to prominence after appearing on Bravo TV's Below Deck Sailing Yacht. Since then, he has become the talk of the town with his laid-back attitude, and an Instagram filled to the brim with exotic pictures from his travels.
His fame has also raised curiosity about his love life. And the captain isn't exactly shy about his dating exploits, either — just picky on what he wants to engage in and reveal.
He does not have a wife yet, or children, for that matter. But what he has is his eyes set on a particular woman.
Glenn Shephard's Love Life Explored
Shephard has not revealed every relationship he has had in the past. Even so, as someone who has spent most of his life on yachts and treading the waters, most of his romantic encounters have been on a boat.
He revealed one such relationship while talking to fans directly through text on March 15, 2022. During a Q&A session, he was asked if he had ever dated a crew member or a charter guest.

Captain Glenn Shephard at the Expo 2020 Dubai. (Photo: Glenn Shephard/Instagram)
To this, he admitted to dating a chief stew on a boat he used to captain before the Parsifal III, though he did not go into further details.
He's still very active with women. "I'm not married, but I'm not celibate, let's put it that way," he told Andy Cohen when the host asked if he was single during the season two reunion.
The captain attracted plenty of suitors on his Instagram DMs. When pressed about that by Cohen, he responded, "Oh, yeah. I get a lot of interesting DMs. Photos, videos, you know, all kinds of invitations. It's great. I love it."
Despite these advances, Shephard has his sights set on one woman. He revealed this to Bravo TV right before season three premiered in February 2022.
"There is this one lady that I have my eye on," he said. "There is a particular woman that I'm kind of chasing."
He could not discuss that relationship in public because she did not want to become a public figure overnight. Shephard understands because he, too, is someone willing to keep things within certain boundaries.
Why Glenn Shephard Might Not Have a Wife
While it could be perfectly fine to speculate that Shephard does not yet have a wife because he hasn't found "the one," the true reasons behind his singlehood might lie in his career. That and his stern professionalism.
The captain has mentioned a few times on Below Deck Sailing Yacht the difficulty in maintaining a relationship while traveling so much.
He also tries not to cross certain professional boundaries when at work. During the seasons, he has had plenty of chances to socialize with charter guests.
During his Q&A, he recalled multiple occasions when he had the chance to hook up with guests. But he limited all those chances to platonic relationships.
"The crew are not meant to fraternize with the guests in certain situations," he clarified. Even during time off during charters, if invited by guests to socialize, the yachties are supposed to "be discreet and not accept any advancements because that's not really meant to happen."
Even though guests and crew members are off the table, colleagues from the same network are not. And Shephard has checked out some wives from Bravo TV in the past.
During one of his appearances on Watch What Happens Live in February 2022, Cohen expressed his desire to set Shephard up with one of the housewives, even providing the captain with the names of Eboni K. Williams and Heather Gay.
He responded, saying Williams' name stood out to him and even asked Cohen to "hook him up" with her. There's nothing available on that front... yet.