'RHONY' Star Eboni K. Williams in Search for a Boyfriend Who Can Make Her Feel like 'I'm Number One'
'Real Housewives Of New York' star Eboni K. Williams is back in the dating scene after her broken engagement.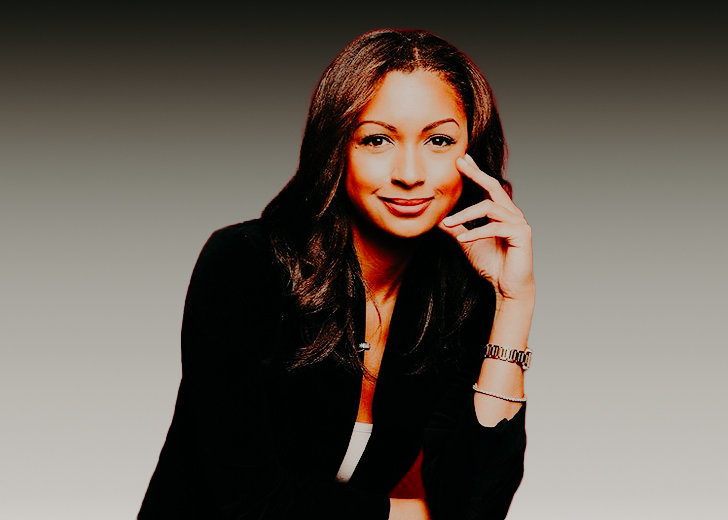 T.V. personality Eboni K. Williams is looking for a boyfriend who can make her feel like she's "number one" following her broken engagement.
In an exclusive interview with Page Six, the first black cast member of Real Housewives Of New York has revealed what she is looking for in a man. 
Basically, the 37-year-old expects her ideal partner to be extremely comfortable in his own skin. She wants him to be secure with his own identity and where he stands in the world.
Compassion, kindness, and fun-loving nature are nice-to-haves, but Williams wants a man who also understands the importance of making the world a better place through his existence. So a person who actively engages himself in community service is important to her too.
However, the journalist also believes that having the above characteristics whilst also not taking oneself too seriously are two things that shouldn't be mutually exclusive. 
Similarly, Williams also wants a successful man through his own measure because that's what she brings to the table. She wants him to be secure of himself because she hates pointless competition with men.
And, of course, at the end of the day, the attorney wants someone who knows how to make her feel special and loved. All in all, she is in search of a boyfriend who can make her feel as though she is "number one."
On a similar note, she had called off her engagement with her boyfriend of almost four years because they wanted different things in life. So this time around, she would prefer a partner whose plans align with hers. 
Williams was still holding out hope and had tried resolving things with the help of counseling, but it simply did not work.
"I'm an introvert, but I know the man's not going to come knocking on my door. So I have to get out," she stated in The Wendy Williams Show as she re-enters the dating scene.
With the wedding bells out of the way, Williams is interested in seeing what lies ahead of her and who she will get to know next. She is fully vaccinated and ready to explore.
And although she is not necessarily looking forward to investing much of herself in someone new again, she still believes that she needs to put herself out there as things are reopening in New York City.