Does Giovanni Pernice Have a Girlfriend? A Look into His Dating Life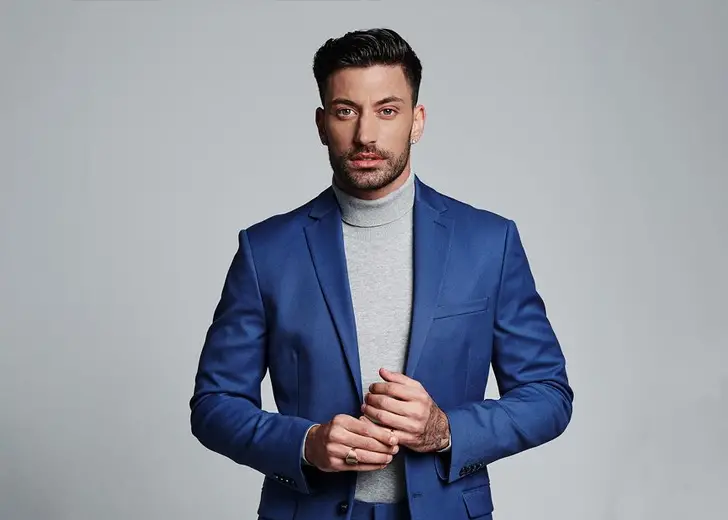 Giovanni Pernice and his partner, Rose Ayling-Ellis, were a huge hit on this season of Strictly Come Dancing, thanks to their incredible chemistry as partners. 
The pair were amazing on the dance floor, which led people to speculate that she was his girlfriend, sometimes even assuming she was his wife.
However, the two were dating different people at the time. Unfortunately, after a recent breakup, Pernice is currently single. 
But the professional dancer has often made headlines in the past with his romantic conquests.
For fans wondering "who is Giovanni Pernice dating" or if he has a wife, here is a breakdown of his dating history. 
Giovanni Pernice and Former Girlfriend Maura Higgins
Pernice has reportedly never been married to a wife. However, he was in a relationship with former Love Island star Maura Higgins.
He and his former girlfriend dated for four months before calling it quits in October, and according to sources, the relationship reportedly turned sour within just days of moving in together. 
The pair shocked their fans when they deleted photos of each other and removed every trace of their relationship from social media. 
It was reported that Pernice ended things after realizing he was not ready to settle down, as he had a hectic schedule crammed with promotional work and overseas travel.
At the time of the split, the duo spoke up about their breakup on Instagram.
Pernice requested respect and privacy while his former girlfriend answered fans' Q&A and wrote that the best way to get over heartbreak was to grieve and spend time with loved ones. 

Giovanni Pernice's Former Girlfriend, Ashley Roberts (Source: Ashley Roberts' Instagram)
Before Higgins, Pernice was dating Pussycat Dolls star Ashley Roberts.
The duo met on the set of Strictly Come Dancing, but they were partnered with different people.
They confirmed their romance in January 2019 after the season ended and they embarked on a tour together. 
Roberts confirmed to Weekend magazine she was seeing Pernice, but did not delve into the details of their relationship.
Pernice, too, took to Instagram to make their relationship official by posting pictures of him and Roberts.
However, after a year of dating, the former couple announced their breakup. They noted that they were still friends. 
Giovanni Pernice's Former Girlfriends
Pernice has also been linked to Georgia May Foote, his Strictly Come Dancing partner, in 2015.
Foote told Daily Mail that they were both smitten and trusted one another. "Gio is everything to me. I'm 100 percent happy with Gio," said Foote.
But in 2016, less than a year after confirming their romance, the couple broke up. 
Pernice's former girlfriend announced on Twitter, writing, "It is with great sadness we have decided to split up. There is nobody else involved. Although it was not an easy decision to make, sometimes you realize it is better to be friends, and this is one of these times."
Pernice then moved with Jessica Wright. The speculations of their relationship started when they were spotted enjoying a theater date in the West End in November 2017.
However, six months later, the pair called it quits.
The dancer has also been linked to fellow Strictly Come Dancing co-star Luba Mushtuk.
The rumors started after Mushtuk shared a video on Twitter of the pair dancing along with the caption "@pernicegiovann1 you are 'My Man'" and a wink emoji. 
However, Pernice quickly denied the rumors tweeting, "Another day, another lady!!! So funny to read!! Who will be next!!"
By the looks of it, Pernice is happy living his best life and apparently in rush to settle down and find a wife.