What Happened to Gina Krasley from 'My 600-lb Life?'
Gina Krasley passed away on August 1 this year.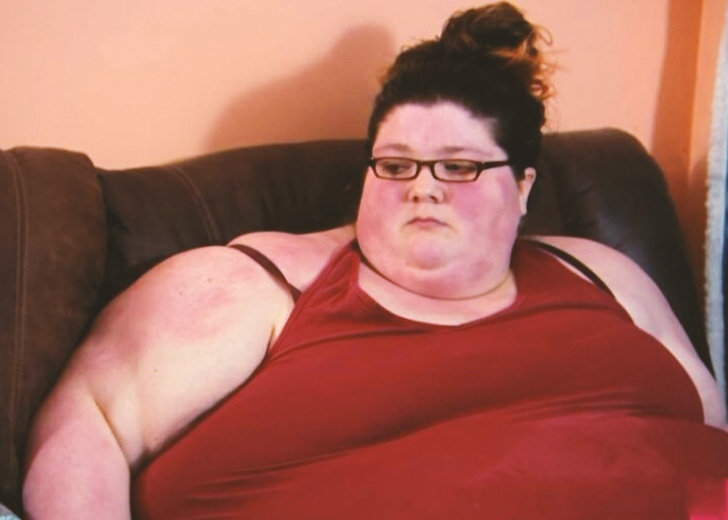 Gina Krasley, who had starred in TLC's reality TV show My 600-lb Life, has passed away. She was only 30 years old when she died at her home in Tuckerton, New Jersey, on August 1 this year.
Reporting the sad news, New York Post stated that her official cause of death was not known immediately, but she was surrounded by her loving family when she passed away.
The publication's report also featured comments from My 600-lb Life's director, Jonathan Nowzaradan, who said, "TLC was deeply saddened by the loss of Gina Krasley, who shared her weight-loss journey on My 600-lb Life. Our thoughts and prayers are with her family at this difficult time."
Post Gina Krasley's Death
After Krasley's death, visitation was held on August 8 from 10 am to 1 pm at Maxwell Funeral Home, Mathistown Road, Little Egg Harbor, New Jersey. The attendees wore pink and purple according to the family's request since those were the deceased's favorite colors.
In lieu of flowers, the family also encouraged others to make donations to mental health charities of their choosing. 
She is now survived by her mother (Cathy Devereux), her wife of six years (Elizabeth Krasley), her sister (Ali Samuels), her brother-in-law (Keith), grandmother (Stella Perullo), grandparents (Michael and Annette Tubito), and a few others.
According to her obituary, Krasley was preceded in death by her father (Anthony Snyder) and grandfather (Angelo Perullo).
Her Appearance on 'My 600-lb Life'
Krasley made her My 600-lb Life debut in 2020 in an episode titled 'Time Is Running Out For Gina.' The episode is also available on YouTube and has over 1.1 million views.
In the episode, she talked about how she was running out of time to save her life due to complications with her weight. "My life's been hard," the late TLC star stated in the heart-rending introduction to the clip. "…I always felt my entire life like I was just pushed under the rug."
During her stay in the show, Krasley also shared varied details about her life, including weighing over 300 pounds at 14 years old. She admitted she used to turn to food as an escape. However, it was when she got closer to 500 pounds her health started getting worse.
My 600-lb Life is a reality series that follows a year in the life of morbidly obese individuals who normally begin the episode weighing at least 600 pounds (270 kg). The show, which some critics have accused of exploiting the struggles of obese people, documents their attempts to reduce their weight to a healthy level.
It also airs update episodes titled 'My 600-lb Life: Where Are They Now?' featuring one or more former cast members to show their progress.
Gina Krasley Liked Acting and Dancing
Besides My 600-lb Life, the Ocean County native had a small role in the 1998 indie film Walking to the Waterline.
In her family's statement, they shared that Krasley's greatest passion was dancing. "...and she would make up dances with her sister and kids in the neighborhood growing up."
The late reality star also started the "dancing has no size limit" trend on TikTok and had dreamt of opening a dance studio for differently-abled children.