Giacomo Gianniotti Is Lifting up His Wife Nichole Gustafson with a Charming Appreciation Post
Giacomo Gianniotti made a wife appreciation post.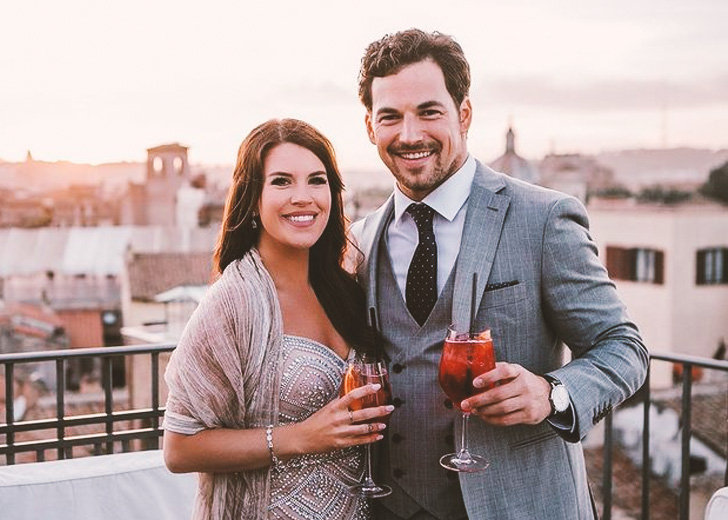 Grey's Anatomy star Giacomo Gianniotti married his wife Nichole Gustafson on April 28, 2019, in Rome, Italy. The actor and his wife have taken to Instagram to show their love for one another on multiple occasions.
Aside from marking milestones in their relationships, the pair have shown their support for the other without the need for an occasion as well. Just recently, Gianniotti made a wife appreciation post where he expressed how lucky he was to be married to his wife.
Just want to announce and shout from the rooftops how lucky I am to have found this incredible woman who has made me more of a man than I could have ever been on my own… How we've always allowed hard times to bring us closer and deeper, is nothing short of magic.
Gianniotti wrote ride or die to express his love for his wife and added that they were just getting started on their journey together. He concluded his post by urging other men to lift their partners, even when it wasn't a special day.
Giacomo Gianniotti And Wife Nichole Gustafson
Gustafson and Gianniotti met for the first time on a photoshoot in Beverly Hills for an Italian magazine. Gustafson, who is a makeup artist, was hired to do his hair and makeup.
At the time, she didn't know anything about Gianniotti except for the fact that he was on Grey's Anatomy, which she had never watched before. However, after meeting for the photoshoot, she says the two had instant chemistry.
A month after their first meeting, he asked her out, and the two eventually fell in love. Gianniotti had previously revealed that he hadn't thought about marriage until he met his wife.
It's not something I necessarily dreamed of doing. I wouldn't consider myself a totally traditional person in the past… I think it's just recognizing a similar soul — a soul that feels like yours.
Gianniotti proposed to Gustafson, who is a makeup artist over the 2017 Thanksgiving weekend. After she accepted, the Grey's Anatomy star took to Instagram to share the news, writing he wouldn't be walking down the road of life with anyone else but her.
Gustafson also shared the news on her Instagram, expressing similar sentiments to Gianniotti.
Gianniotti and his wife tied the knot in Rome in April 2019. On their first marriage anniversary, the actor marked the special day with a post where he called getting married to Gustafon the best decision he had ever made.