Get To Know Former NBA Player Chris Webber's Wife Erika Dates and Family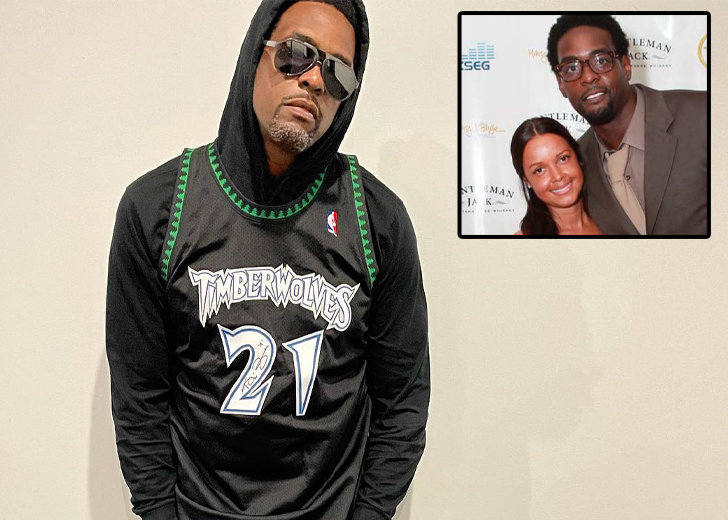 Chris Webber is living his "happily ever after" with his wife Erika Dates and their twin children. 
It is unknown when the pair met, but it is reported that they dated for approximately two years before getting married on September 6, 2009. Before Dates, Webber dated supermodel Tyra Banks. 
Webber and Dates got married in an intimate ceremony in Atlanta surrounded by 200 people. It has been almost 12 years since the two got married.
They often post about each other on their social media and gush how much they love one another. Moreover, their love has been amplified by their two children. 
Who Is Chris Webber's Wife Erika Dates?
There is not much known about Webber's spouse. However, according to Just Richest, she was born on January 30, 1972, in the USA and raised there. 

Chris Webber and his wife, Erika Dates, posing for a picture. (Source: Instagram)
Similarly, there is no information about her parents and siblings. But she has posted about them on social media in the past, which is now private. 
Unlike her husband, Dates is not much in the limelight and works behind the scene. She is a social worker and has an organization that benefits others. 
She founded the Social Butterflies Organization with her co-founder, LaKeacha Jett. Their primary aim is to improve the lives of marginalized communities, especially impoverished girls.
The institution usually provides career and educations opportunities.

The Webber family posing for a photo. (Source: Instagram)
Alongside being a social worker, Dates enjoys cooking for her family. 
She often posts pictures of her cooking skills and the fantastic foods she makes on her social media. 
Chris Webber's Family and Children 
Webber and his wife tried a lot to have kids. But unfortunately, they could not for eight years because of Dates' fertility problems. 
She had uterine fibroids, which according to Mayo Clinic, are "noncancerous growths of the uterus that often appear during childbearing years."
Regardless, Webber and his wife never gave up. Eventually, the couple was pregnant with twins.
They welcomed their children, son Mayce and daughter Elle, into their family on June 5, 2017. Webber took to Twitter to announce the birth of his kids. 
He posted a picture holding the twins and opened up about how difficult it was for them in the past. He said they had "more than a few heartbreaks" before welcoming the children. 
So thankful. After many years of trying and more than a few heartbreaks we were blessed with these little ones. Thank you @mrserikawebber pic.twitter.com/6Prf5WDWtj — Chris Webber (@realchriswebber) June 4, 2017
He thanked his wife as well for blessing their family with twins. He also took to Instagram to post about the birth of his kids. 
There, he said that after waiting for all these years, the duo was "double blessed." He also noted never to "underestimate the power of prayer" even if people tell things are impossible. However, the post has since been deleted.
The former NBA player talked about their struggle in an interview with Black Doctor. 
He gushed about his kids and said it was "the best feeling in the world" to have them. Even though he did not get sleep after the twins, he did not mind it since the NBA star had a big family as a child where he did babysitting. 
Overall, Webber and his family seemingly live a comfortable life. He often shares about them on his social media, where it is evident that they are living their best lives.