Georgina Rodriguez Stopped Seeing Cristiano Ronaldo After Her Father's Death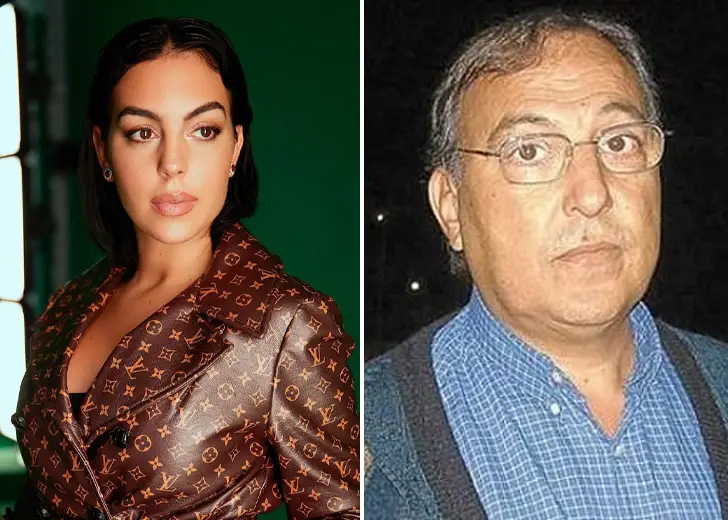 Cristiano Ronaldo has been together with his girlfriend, Georgina Rodriguez, since 2016. They share a beautiful daughter and have twins on the way.
Rodriguez usually falls under the shadow of her legendary soccer player boyfriend.
But her new show, I Am Georgina, revolves around her, her relationship with her children, and her life before Ronaldo.
It is clear from the series that Ronaldo and Rodriguez have a wonderful relationship that is adored by many. However, it was not always rainbows.
At one point, they were close to breaking up because of Rodriguez's father.
Jorge Was a Convicted Drug Trafficker
Rodriguez did not grow up with her father when she was young. Instead, her uncle, Jesus, and mother, Ana Maria, stayed as her and her sister Ivana's parents.
This is because her father was convicted and in jail for 11 years. Jorge initially was a professional footballer who later became a coach.
Unfortunately, he diverted his career path and became a drug trafficker. According to The Sun, he was a cannabis and cocaine kingpin.
He was caught trying to smuggle 83 percent pure cocaine worth more than £100,000 from Spain to France. As a result, he was sentenced to 11 years in jail in 2003.
However, he was released in 2008 as he was freed on license. But once again, he was caught and jailed for smuggling and trafficking substances.
This time, he tried to smuggle around £1million worth of cannabis resin with accomplices from Morocco to Spain. He was finally freed in 2013.
Georgina Rodriguez's Parents
Not much is known about Rodriguez's parents. It seems like she shares a close bond with her sister and mother.
After the release of her Netflix show, she took to Instagram to thank them. She wrote she was thankful for her parents and family, who were always there for her.
She then thanked Ana Maria and Ivana for accompanying her "on the path of life." She considered her family comprised of her mother, sister, and herself.
She penned, "because we have always been a small family of 3, but this made us unconditional and inseparable. Thank you, mom for values that you instilled in us and that I cannot live without today. Love and respect."
Georgina Rodriguez's Father's Death
In 2016, Jorge suffered a stroke, which left him with some health complications. Unfortunately, almost three years later, Jorge succumbed to the difficulties.
It is reported that Jorge was 70 at the time of his death.
Rodriguez and Ronaldo talked about Jorge's untimely death in I Am Georgina, revealing how it caused a rift between the couple.

Georgina Rodriguez's father Jorge died in 2019, which caused a rift in her relationship with Cristiano Ronaldo. (Source: Instagram)
Ronaldo revealed that the death was sudden, and the duo stopped seeing each other. He said it went for a couple of months before the two reconciled.
Rodriguez also echoed her partner's sentiments and said, "Cristiano had a lot of games, the thing with my father also happened then." Her father's death made her "a little absent," and she was sad about it.
As if fate wanted them to be together, Ronaldo and Rodriguez ran into each other at an event. Then, the Manchester United forward asked her for dinner.
Rodriguez thought, "finally, my chance has come," and agreed to go to the dinner. The pair reconciled thereafter and has been together to date.