Cristiano Ronaldo Plans to Get Married to His Longtime Girlfriend Georgina Rodriguez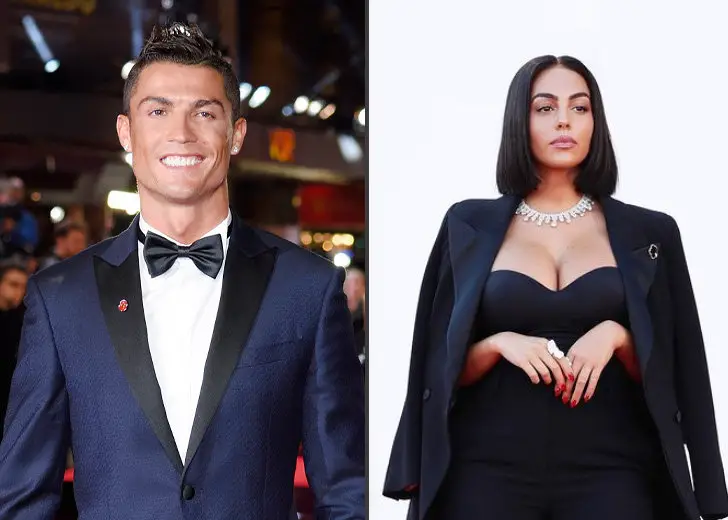 Cristiano Ronaldo has been in a relationship with his girlfriend, Georgina Rodriguez, since 2016. Now, he wants to get married to her.
Their relationship started when they two met each other when Rodriguez was working as a sales assistant in a Gucci store in Madrid.
And now, almost six years later, they are close to being married and living their life as husband and wife.
Cristiano Ronaldo and Georgina Rodriguez's First Date
Rodriguez was at the store when she saw the Manchester United forward for the first time. His height, body, and charm had caught her attention.
She confessed she was trembling in front of him, but "a spark ignited." And as if fate wanted them to see each other again, the pair met days later at another event. 
Rodriguez told The Sun in August 2019 that they could talk in a "relaxed atmosphere," as it was out of her work environment. 
During that time, the soccer player asked her out for dinner and she agreed. The lovebirds talked about their first date on her Netflix show, I Am Georgina. 
According to her accounts, her hands brushed against Ronaldo's on the way to dinner and his hands fit "perfectly" with hers. 
After their dinner, Ronaldo dropped her off at her place and then texted her the next day. 

Georgina Rodriguez with her partner, Cristiano Ronaldo, after he won the Fifa Special Award in January 2022. (Source: Instagram)
He wanted to have dinner once again, but Rodriguez had already had some. However, she wanted to spend time with him, so she had dinner again "like a lady."
Ronaldo then asked her to be his girlfriend, to which she said "yes." And the rest is history.
Cristiano Ronaldo Wants to Get Married 
Over the years, there have been a lot of rumors that the two have secretly gotten married. However, they have squashed the rumors every time.
But this does not mean that the pair doesn't want to tie the knot. Rolando has mentioned several times they will eventually get married.
For instance, the topic of marriage rose on I Am Georgina, and the pair gave their opinions on when they would get married.
Rodriguez confirmed she would marry her boyfriend once he proposed to her.
Similarly, Ronaldo also shared his opinion about their wedding. He admitted they could tie the knot soon.
But he was not sure when they would exactly tie the knot. He said, "It could be in a year, or it could be in six months or in a month. I'm 1000 percent sure it will happen."
The show revolves around Rodriguez as she navigates her life as Ronaldo's partner and a mother.