Does Georgia Toffolo Have a Boyfriend? A Look into Her Relationship History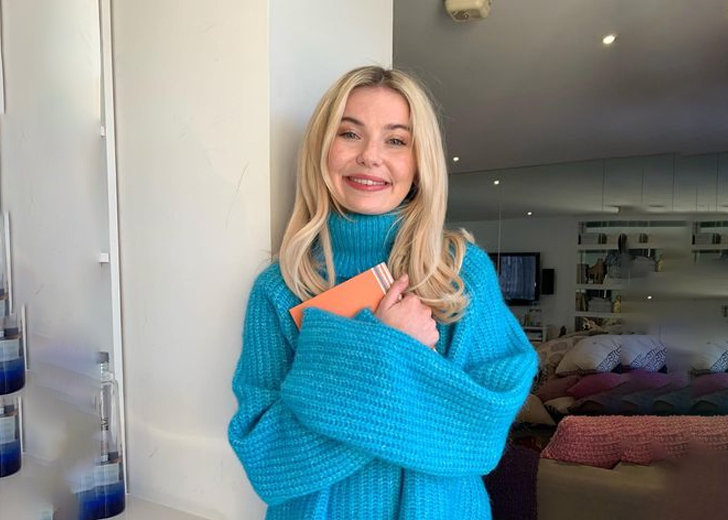 Georgia Toffolo, best known as Toff, has a relationship history that is all over the place.
To date, she has been photographed with a lot of men. However, it is unknown who her boyfriend is as of 2022.
Usually, she keeps her personal life private. This is why it isn't easy to know who exactly is she dating. 
The winner of I'm a Celebrity…Get Me Out Of Here! has been linked with many boys in the past. However, only a few lucky ones have called themselves her boyfriend. 
Here are some people who have been in a relationship with Toff.

Georgia Toffolo posing for a picture with her dog, Monty. (Source: Instagram)
Toff and James Middleton
It is reported that Toff and James Middleton started dating in October 2016. However, they parted ways before the actress participated in season three of Celebs Go Dating. 
However, in September 2017, Toff gave a statement to The Sun, saying she was back again with Middleton. She said she always "really liked him," but they could not date because of her job.
She explained she had to go out all the time because of her job, and men did not like that. She admitted she prioritizes herself, which she believed is why her relationships are not working out.
But it was different with Middleton. He was the one who approached her to be her boyfriend, and they had been together ever since.
Moreover, he joined Made In Chelsea alongside Toff, making it easier to date. But unfortunately, the relationship did not work out.

Toff posing for a mirror selfie. (Source: Instagram)
The actor revealed he could no longer be her boyfriend because of the duo's lifestyle. They parted ways shortly before Toff joined I'm a Celebrity...Get Me Out of Here!
Moreover, Toff winning the survival show was the final nail in the coffin for the couple's relationship. Regardless, the pair are still on good terms. 
Toff and Jack Maynard 
Jack Maynard is a YouTuber and influencer. He is siblings with singer Conor Maynard and is pretty popular in the British influencer circle.
He was also a participant in I'm a Celebrity...Get Me Out of Here! While Toff went on to win the show, Maynard was kicked off within three days of him joining it. 
Maynard was taken off the survival show after his homophobic and racist slurs as n-word surfaced online. Even though Toff and Maynard did not spend time on the show, they secretly dated. 

Georgia Toffolo posing with her once rumored boyfriend, Jack Maynard. (Source: Instagram)
After ten months of being Toff's boyfriend, Maynard took to Instagram to announce their relationship. The actress later clarified that the pair were never in a relationship but just went on a date. 
Regardless, the two are still on good terms and hang out together once in a while. 
Toff and Charles Goode 
In 2018, Toff made headlines for dating Charles Goode. Goode is indirectly related to the royal family of the UK because he once dated Prince Harry's ex-girlfriend, Chelsy Davy. 
Toff never explicitly mentioned that Goode was her boyfriend, but she was often photographed with him. However, the Sun reported exclusively that the two were dating, and Goode was smitten with the actress.
It is unknown if the two parted ways or are still together. Once, it was speculated that Toff's partner was former politician George Cottrell. 
But once again, it was never confirmed by either party.