Meet Gene Simmons' Model Turned Singer Daughter Sophie Simmons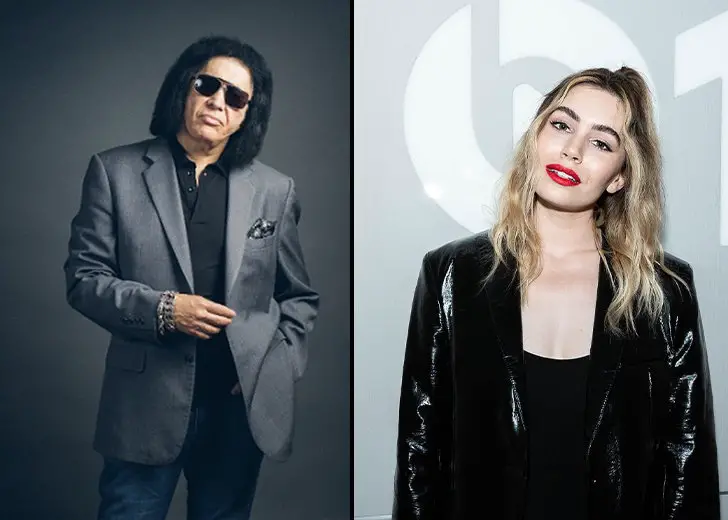 Gene Simmons is known as "The Demon," the famous rocker from one of the most iconic metal bands, Kiss. 
But behind all that face paint, Gene is more than just a rockstar. He is a wonderful father to a son and a daughter, whom he shares with Sharon Tweed. 
Fans who tuned into seven seasons of the A&E reality show Gene Simmons Family Jewels, which ended in 2012, might recognize the oldest son Nick and younger daughter Sophie Simmons. 
The younger of Simmons' children was in her preteens when the show aired.  
But today, she is a 29-year-old following in both her parents' footsteps with an impressive career as a musician, model, and actor.  
Gene Simmons' Daughter, Sophie Simmons' Career
It is a no-brainer that as the daughter of a renowned musician, Sophie pursued a musical career. She knew music was her calling during her formative years. 
She revealed to Harpers Bazaar that she knew she wanted to be a musician by the age of four. 
But after growing up around celebrities, the reality star knew what being famous meant, so she chose a different path.
The singer did not want to be on the fast track to be a kid star and pursued a musical career without her father's help. 
"I wanted to do it myself, and I wanted it to be hard and genuine when it happened, at the right time, with songs that I wrote, not that people gave to me," said the singer.
She auditioned for the Fox competition talent show, The X Factor, and impressed the judges. 

Gene Simmons with his wife, Sharon Tweed, and daughter, Sophie Simmons (Source: Gene Simmons/Instagram)
However, the former contestant didn't get too far and was eliminated shortly after. 
The journey as an independent artist was onerous. She was rejected by every major record label until 2015 when she signed onto Casablanca Records.
But even then, the songstress had difficulty getting Apple Music and Spotify to include her on playlists for exposure.
Eventually, she succeeded. Her debut single, 'Black Mirror,' made it to Spotify's dance-pop and Women of Electronic playlists. 
The track also had made it to Apple's Best of the Week and Weekend worthy lists.
Sophie Simmons Advocates for Body Positivity
Besides, singing Sophie also models. 
During an interview with People, the model revealed that when she was trying modeling at 14, she was flat out told she "wasn't small enough."
And even when an agency accepted her, she wasn't sent out to castings, and they wouldn't tell her why. 
The daughter of the legendary rockstar also recalled that growing up as a chubby kid on television was stressful. 
"If you look at other kids in the spotlight, they're all super thin, fit models and I don't know how that randomly happens, but that's just not my body type," she shared. 
The 'Black Mirror' singer added that there weren't any icons for her to look up to. 
But she is changing that by advocating for body positivity, and in an attempt to do so, she appeared in the Straight/Curve documentary.
The model also launched a body-positive clothing line for The Style Club in 2014 to support the elimination of discrimination and body shaming, which has been highly debated in the fashion industry for decades.