Is Gene Hackman Still Alive? Know About His Life and Career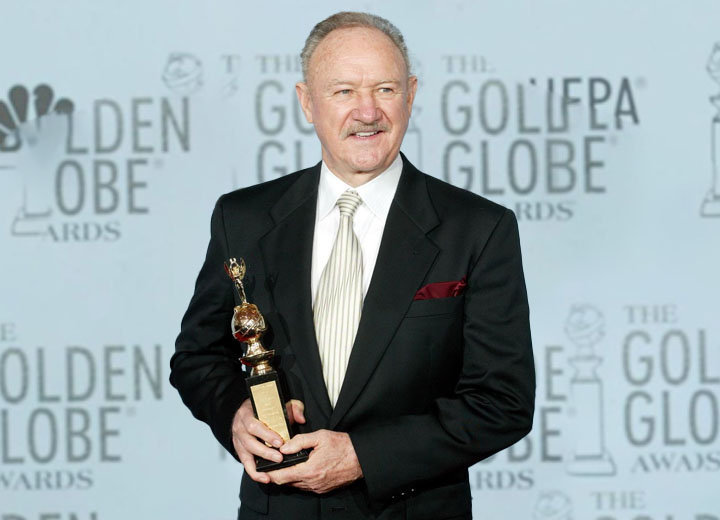 There are so many Hollywood films that have stood the test of time and are still considered classics today. And perhaps the one thing that might be common in most of them is critically acclaimed actor Gene Hackman. 
Hackman is renowned for classic movies, including The French Connection, Bonnie and Clyde, Unforgiven, and The Royal Tenenbaums. 
From war movies and thrillers to biopics and comedy-drama, the once most in-demand actor has over 100 credits.
But after his last movie, Welcome to Mooseport, in 2004, he has not starred in any new ones. He left the industry so quietly that it led fans to wonder, 
Is Gene Hackman Still Alive?
Fortunately for fans, the actor is alive and healthy. On May 11, 2022, Sirius XM Radio host Seth Rudetsky excitedly shared a photo with him and former Saturday Night Live star Ana Gasteyer. 

Gene Hackman with Seth Rudetsky and Ana Gasteyer. (Source: Seth Rudetsky/Twitter)
The photo was captioned "Look who came to our show in Santa Fe! GENE HACKMAN!!!!! Ah!!!! The Poseidon Adventure!!! My fave!" and taken at a show in Santa Fe's Lensic Center for Performing Arts.
Fans were happy about Hackman's rare public appearance, with many stating that he looked healthy. 
In 2009, during an interview with Empire, the actor had admitted he was not in the best of health and took a step back from acting. "The straw that broke the camel's back was actually a stress test that I took in New York. The doctor advised me that my heart wasn't in the kind of shape that I should be putting it under any stress," he told the magazine.
He retired after that and shared he spent his time fishing, painting, and watching "DVDs that [his] wife rented." 
But with all the extra time on his hands, Hackman launched his second career — writing historical adventure novels with neighbor and friend Daniel Lenih.
The duo released their first book, Wake of the Perdido Star, in 1999 while Hackman was still an actor and has since released several books. Hackman shared he was not a great writer but found the writing process very relaxing. 
Of course, sometimes it was stressful, but it was the kind he could manage. 
Gene Hackman Bagged Two Oscar Awards
Before Hackman's retirement and a new career, he was a celebrated A-Lister in Hollywood.
35 years ago today, 'No Way Out' starring Kevin Costner and Gene Hackman was released in theaters. We recommend renting the movie and following along with this list of things we learned from Roger Donaldson's director's commentary: https://t.co/kO3i9HTddu pic.twitter.com/23PKT9uCme — Film School Rejects (@rejectnation) August 14, 2022
The actor had been struggling for several years, but he finally got his breakthrough in the 1967's Bonnie and Clyde. 
He was cast in the movie by Warren Beatty, whom he worked with in the drama Lilith in 1964. The role of Buck Barrow, Clyde Barrow's brother, brought Hackman plenty of critical attention and his first Academy Award nomination for Best Supporting Actor.
He was nominated again for the same category in I Never Sang for My Father in 1970. But it took another year for him to win an award.
Hackman's Detective Popeye Doyle, in the hit thriller, The French Connection, finally won him the Academy Award for Best Actor. He got his second Oscar for Unforgiven in 1992.