Gemma Collins Announced She and Her Boyfriend Are Planning for a Baby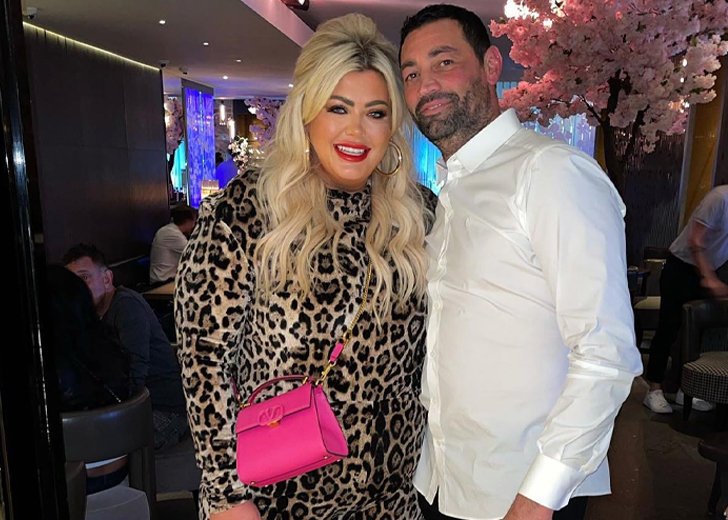 In October 2021, Gemma Collins revealed she was planning for a baby with her boyfriend Rami Hawash while talking in an episode of The Gemma Collins Podcast.
She revealed the couple was looking forward to becoming parents for the first time.
Collins went as far as saying she already had a specific name for the baby and would opt for an outdoor delivery.
"Maybe I should find a place in the forest where I can give birth," the forty-year-old television personality shared.
She further hinted that she would prefer to deliver her baby under a Japanese blossom tree and name the child Blossom.
The reality star then thoughtfully shared her wish of visiting Japan soon because she found cherry blossoms unbelievable and breathtaking.
Collins, who is looking forward to becoming a mother, had an unfortunate miscarriage in 2012 after she gave birth to a four-month-old fetus.
Gemma Collins' Relationship with Boyfriend
Collins has been in an on-and-off relationship with Hawash, whom she started dating in 2011.
The couple briefly split in 2014, a year after her boyfriend proposed to her.
While they patched up in 2017, the coming together did not last long as Collins broke up with Hawash once again to have an affair with James Argent.
Unfortunately, her relationship with her TOWIE co-star Argent seemingly ended after three years.

Gemma Collins' boyfriend Rami Hawash enjoys his drink during the Christmas celebration. (Photo Credit: Instagram)
And in April 2021, amid the COVID-19 pandemic, news started circulating that Collins and Hawash had reunited once more.
During the said time, she and her beau were seen kissing, cuddling, and taking selfies with each other while enjoying a romantic sushi dinner date at a restaurant.
Before their public sighting, the reality TV star was reportedly dating her on-and-off partner in secret for around six months.
They were understood to be spending time together in London and Essex, where Hawash owned a car mechanical repair company.
As per reports, Collins had always remained in touch with Hawash, who supported his girlfriend wholeheartedly.
Gemma Collins' Wedding Plans with Boyfriend
During her exclusive chat with The Sun on December 11, 2021, Collins said she always knew they would end up together, but for the time being, marriage wasn't on their list of priorities.
But on December 29, 2021, news of their engagement broke the internet. Around the said time, she was spotted with an engagement ring.
Collins confessed she was secretly engaged and was in talks with her mother regarding her marriage with Hawash during her conversation with The Times.
She further said they weren't in a state to publicly announce their relationship as Hawash's divorce from his previous marriage was yet to be settled.
"So, until that's officially signed, we've not said anything," she remarked.
She further gave details related to her fiance's past relationship, saying the former couple went their separate ways two years ago.
His ex-wife was in a relationship with her partner after that. Additionally, Collins mentioned Hawash and his former wife were parents to their three-year-old baby son Tristan.