Does Gavin Leatherwood Have a Girlfriend? Inside His Dating Life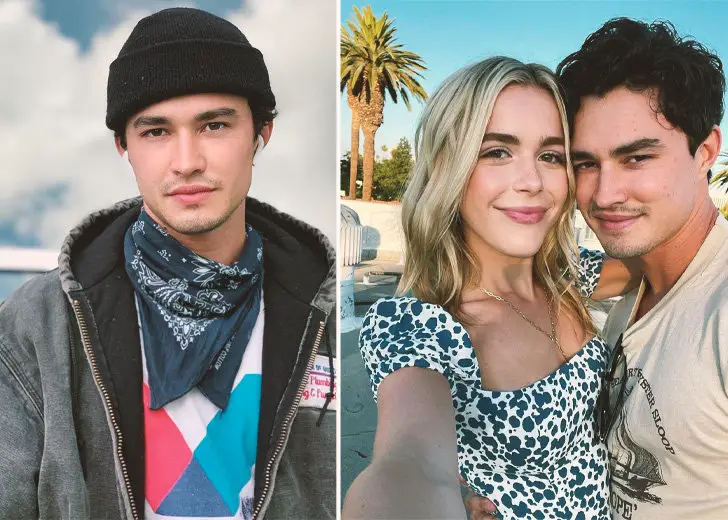 Gavin Leatherwood wowed viewers worldwide playing Nicholas Scratch on Chilling Adventures of Sabrina on Netflix—a global heartthrob for a reason. 
No wonder Leatherwood's relationship status remains one of the most talked-about subjects amongst netizens.
Sadly, any questions surrounding his dating life and possible girlfriends remain little more than speculations drawn from whatever his fans could piece together from his socials and public sightings. 
So, here is the list of women Leatherwood has possibly called his girlfriend in recent memory. 
1. Brittney Rippeon
Leatherwood and Rippeon were likely dating sometime in late 2019. 
The girlfriend first uploaded a couple of stories featuring Leatherwood in September 2019.
The first story featured a pile of shredded paper before the camera panned over to his face. 
"I don't know why I did that," he said in a drowsy voice. In her caption, the actress wrote that he was a sleepy boy.
Around the same time, she uploaded another short clip of her and Leatherwood hanging out with some friends. 
However, the rumors of them dating solidified a month later. Rippeon uploaded a story featuring a shirtless Leatherwood under the covers. 
"Lazy daze and video games," her caption read alongside a "Favourite" sticker pointing towards the Grown-ish actor.
2. Kiernan Shipka
The rumors about Leatherwood dating his Chilling Adventures of Sabrina costar, Kiernan Shipka, began right after his first on-screen kiss with her.
Still, that wasn't the only instance that solidified the idea in the fans' minds. In December 2019, Leatherwood put up a selfie on his Instagram. 
The mirror selfie featured Shipka holding the phone while Leatherwood embraced his rumored girlfriend from behind.
Fans might have even shrugged the photo off if it weren't for the caption that read: 
I love Kiernan. She's amazing. This is Gavin typing and not Kiernan stealing his phone.
Very convincing. 
Apart from the Instagram post, neither has come out to the press to confirm their relationship. 
Gavin Leatherwood Is Supposedly Single
Rumors aside, it appears as though Leatherwood is not dating anyone at the moment.
In a recent video on his sister's YouTube channel, he hinted that he was currently single. 
The siblings were taking turns asking and answering questions when this question came up: What's the most pressing thing on your bucket list? 
Leatherwood was the first to answer. He wanted a hug.
But, when his sister answered that the first item on her bucket list was getting asked out on a date, he said, "I'm right there with you."
While his on-screen romances never seem to stop amazing fans, they have to make do with these occasional tidbits on social media and elsewhere to satiate their undying curiosity about the actor's real-life girlfriend. 
That being said, fans have also long specualted that he has a real-world romance with another cast-mate—Luke Cook. But that's a discussion for another time.